When visiting Morocco I was staying in Ouirgane, and I was only going to be in Marrakech for one day. That's why I wanted to be sure that my day would be filled with great experiences and that I wouldn't miss out on anything. To help you decide where to go when visiting Marrakech for a short period of time, here is my perfect 'one day itinerary for Marrakech'!
I wanted to take in the full experience. I had read about Marrakech before on blogs and I read a variety of things about this city. Many many persons 'warned' me about the intrusive sellers I would encounter everywhere. To be honest, after reading all this, I was prepared for the worst, and I didn't experience àny of it.
Visit the Souks
So, first experience you absolutely have to have when being in Marrakech, is visiting the Souks. Your senses will be amazed by all the beautiful colors, smells and sights you get to see. You can witness the craftsmen work their magic. Some of them will let you smell or sense herbs but just go with it, even if you don't intend to buy, they will remain friendly and grateful that you are interested in their product. One thing that will happen for sure is that you WILL get lost in the souks, it's almost inevitable. But sooner or later, you'll find your way out. Just accept it as being a part of the adventure.
Have a drink or a light lunch at Atay Café
If you need a break from visiting the souks, the perfect place to go to is Atay Café. This little café can be found in the heart of the Medina (= old town) and has a rooftop terrace that offers the most amazing views over the city. The juices there are absolutely delicious and off course, when in Marrakech, you should have a mint tea!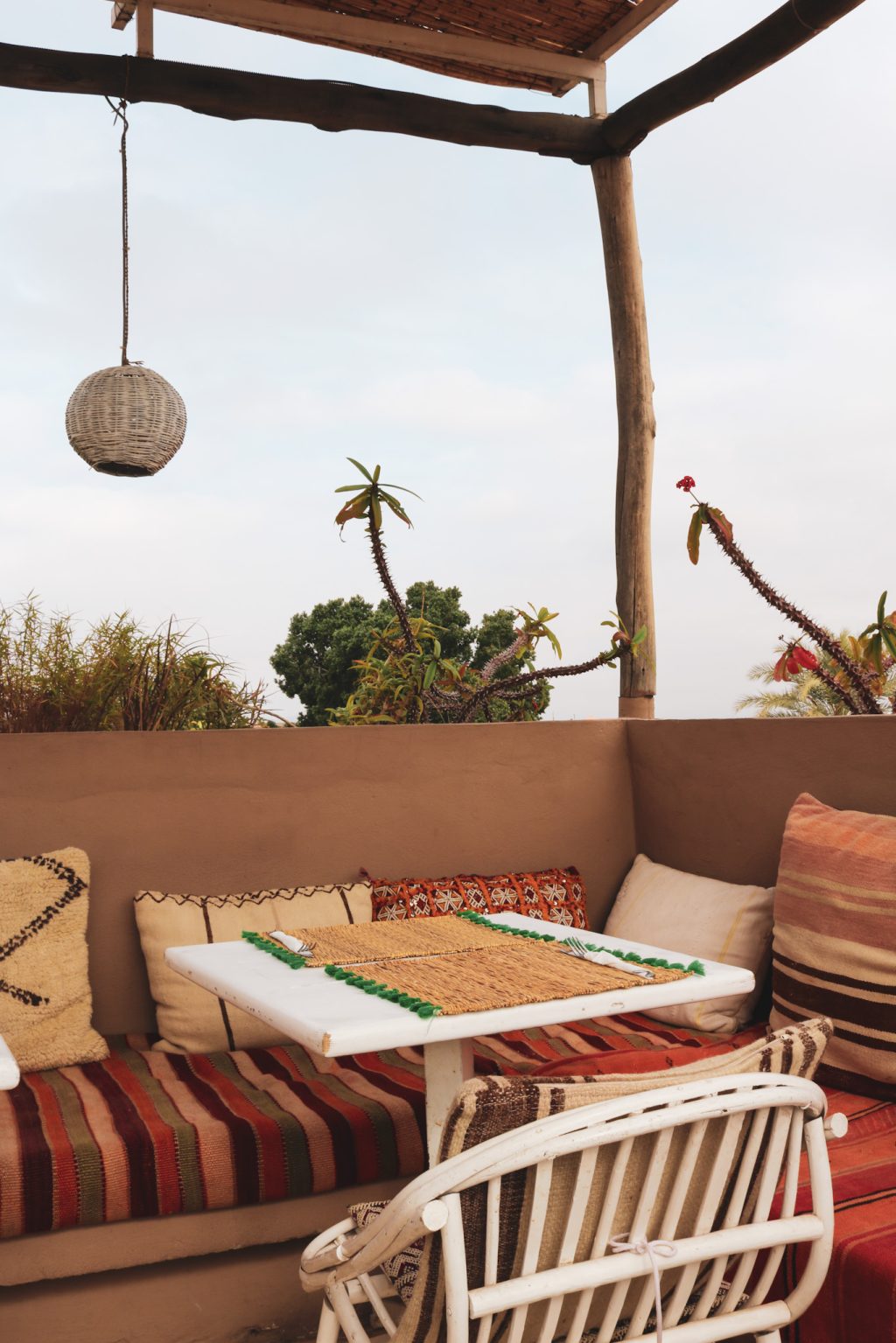 Go to El Badi Palace
I actually really wanted to visit Ben Youssef Madrasa, but at the moment it's closed for renovation and will only be reopened in 2020. It is the largest college in Morocco and the second largest in North-Africa and it's beauty must be overwhelming. So if you go in 2020 or later, you shouldn't miss it! Instead, my friend and I visited El Badi Palace. El Badi means 'the Incomparable', and I could see why. Even though there are only ruins left, there was something magical about this place. It made me think of what Marrakesh and Morocco must have been like decades ago.
Discover the beauty of 'Le Jardin Secret'
Le jardin secret is one of the largest and most ancient riads of the medina in Marrakech. (a riad is a traditional Moroccon house with an interior garden). You can find two gardens here; in every garden you can find plants and trees from the five contintents. It really is an oasis of quiet and piece in the midst of the hectic medina. We had a drink on the lovely terrace and enjoyed every minute of it!
Catch the sunset at Djemaa El Fna
On the most famous square of Morocco, you'll see things happening wherever you look! It's overwhelming really, that's why we decided to look at the spectacle from a distance. Pick yourself a front row seat in one of the cafés surrounding the square. You'll set eyes on Moroccon musicians, snake charmers, juice sellers, medicine men and even tooth pullers.. The whole experience is intense, actually the whole city is. You'll agree with me when you have visited this city. But if you are open to it and just go with it, I'm sure you gonna love it.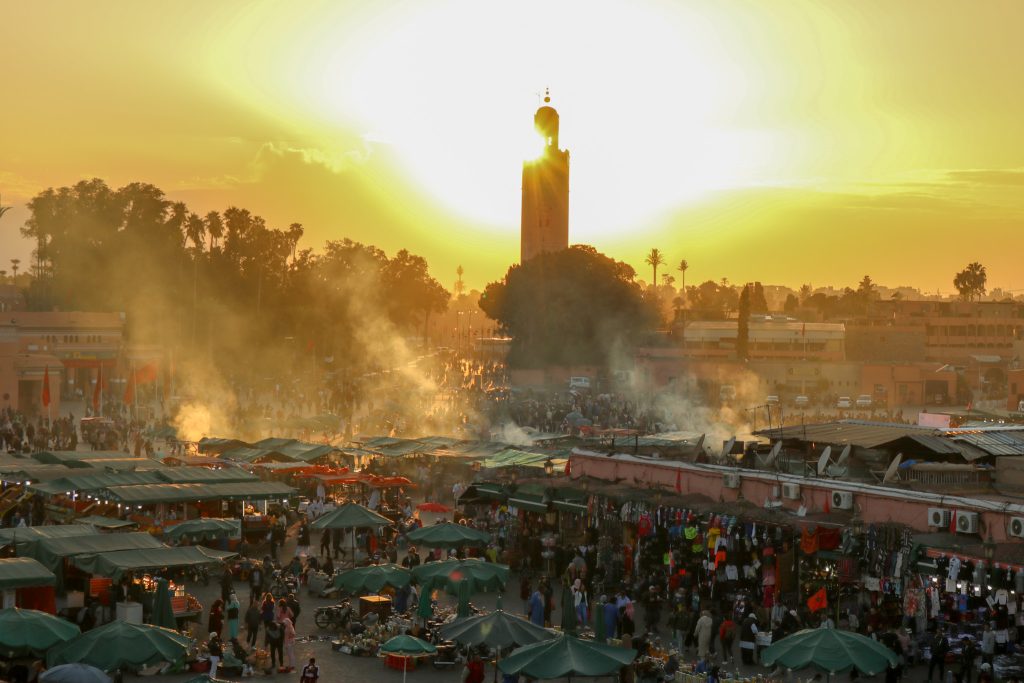 Finish your day in Marrakech by having dinner at Nomad
Perfect ending of a one day trip to Marrakech is having dinner at this place! Be sure to make a reservation in advance cause it is a popular restaurant with a spectacular rooftop terrace! It took us some time to find it, so I'd suggest you leave in time 😀 Enjoy the modern Moroccan cuisine and the impeccable service and relax after the hectic day it surely was in Marrakech!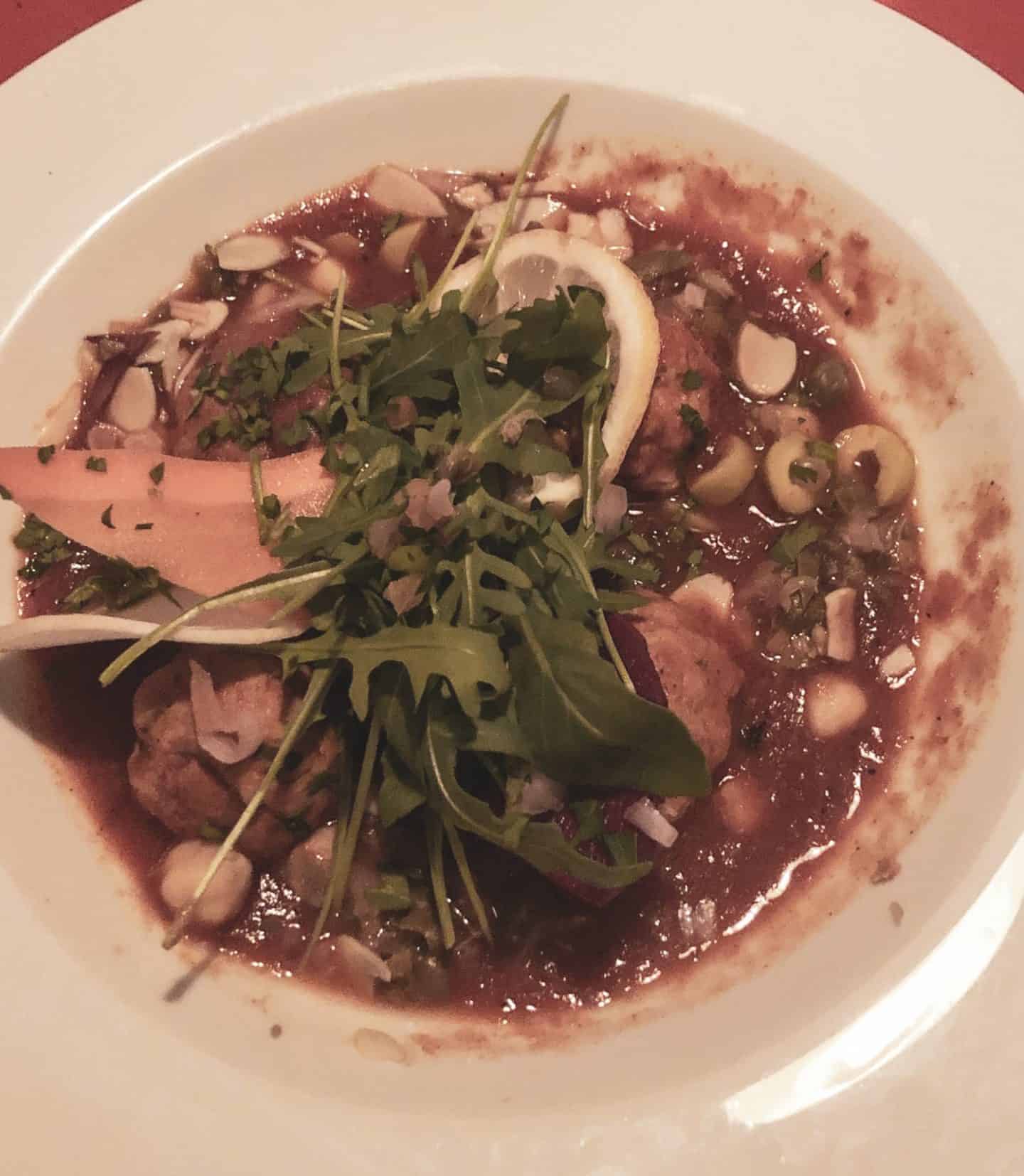 Marrakech, a city you either love or hate. But if you respect the people, the traditions and are prepared for the heat and the bustle of the city , I'm sure you'll find a way to love it.