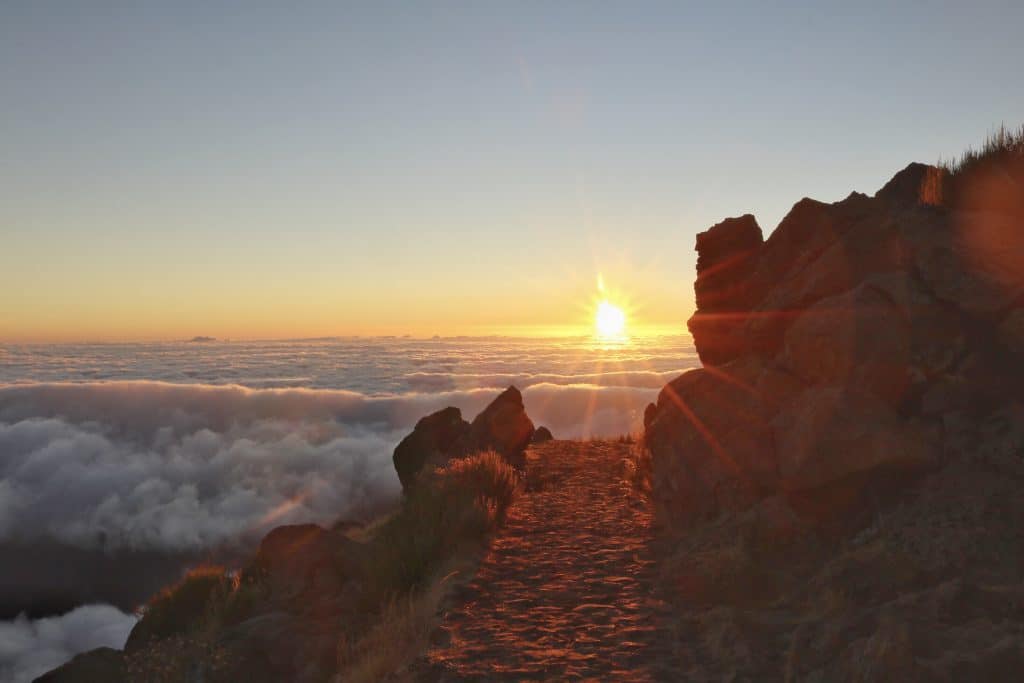 Somebody told me, "I think you would love Madeira".. At the time, I didn't know anything about the island, so I started looking it up. First thing I saw : 'Madeira, the Hawaii of Europe' so up went my excitement level, cause Hawaii is on top of my list! Madeira, a Portuguese island situated in the north of the Atlantic, has everything I want for a perfect holiday : mind-blowing and very diverse landscapes, a pleasant climate throughout the year, nice beaches to relax on.. So soon the decision was made, Madeira was my next travel destination.
To give you an idea, here are a few of the incredible sights we got to see there. As you can see, it's VERY hard not to fall in love with the island!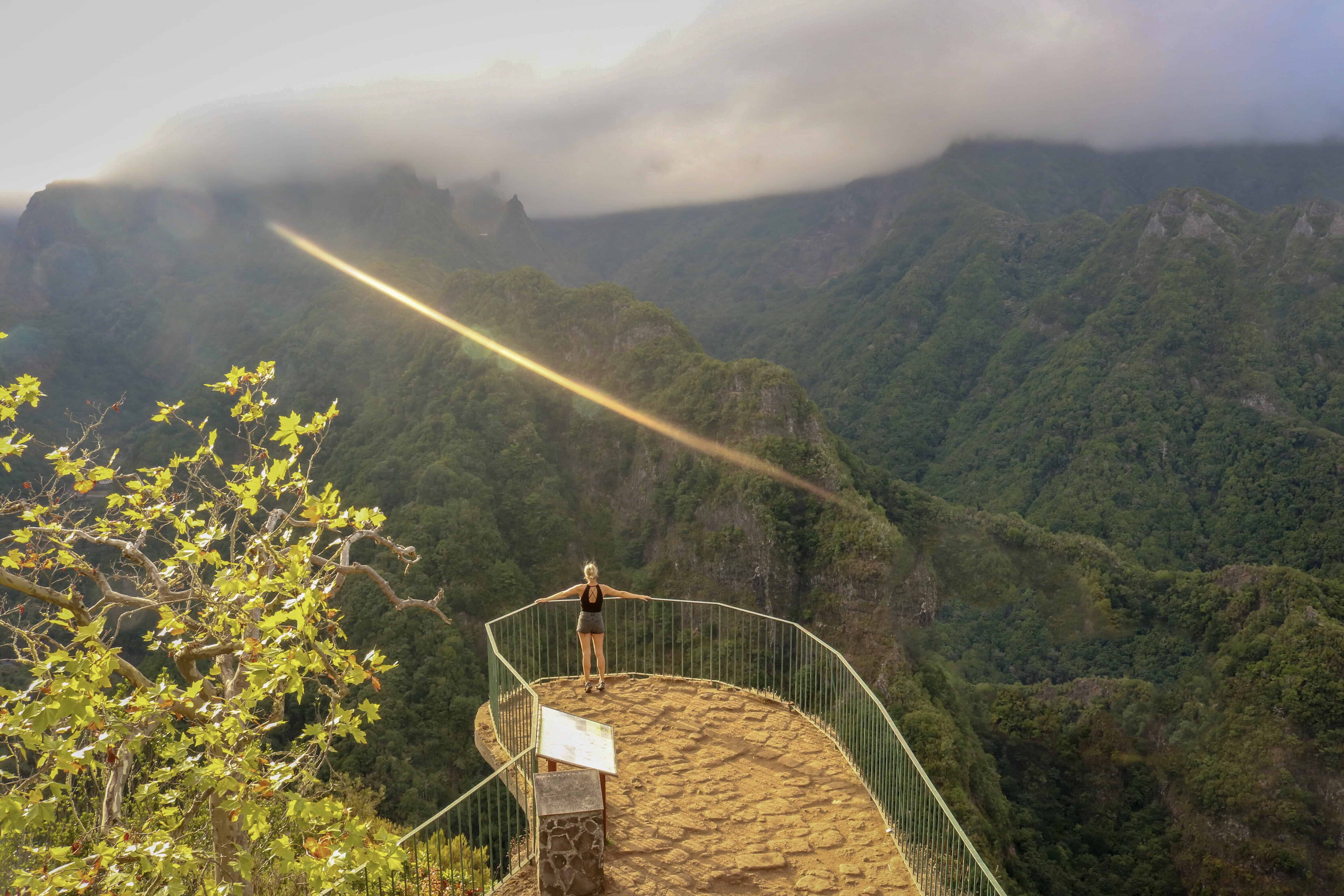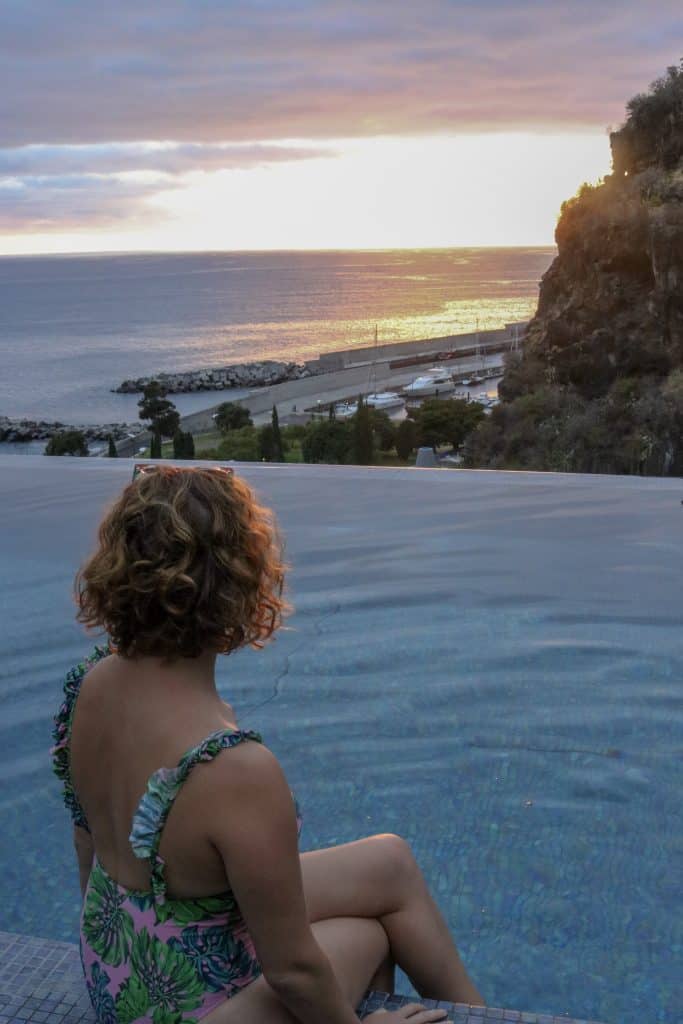 Practical tips for your travels to Madeira
I'll start with some tips first for the ones who are also wanting to go :
Do NOT fly with TAP Air Portugal. I can guarantee you, it is better to pay a bit more and fly with a trustworthy airline. (I had 4 flights with them, and all of them were delayed, and not just a little bit..)
If I would redo the trip I would take a direct flight to Madeira. Now we had a stopover in Lisboa, which cost us a lot of time. Tuifly is the only airline that flies directly from Brussels, so I would recommend booking with them!
Where to stay in Madeira? Well, it is kind of practical to stay in Funchal (which is the capital of the island), because it is a good starting point for many excursions, but we decided to stay in Calheta. A nice little town with a small marina. Main reason for us wanting to stay there was our hotel : Savoy Sachharum Resort & Spa. It was one of the best hotels I have ever stayed in : delicious food, top service, infinity pool, a huge room,…
Rent a car in Madeira! It is cheap, and for me, the best way to visit a European island, it gives you the freedom you need. We rented a car with Guerin and everything was perfect : they gave us a bigger (and better) car than we asked for (- driving in Madeira is not always easy, especially in Funchal, where the streets sometimes seem to go straight up … :o). Thankfully we got the full insurance cause we did have a small accident 😀 no need to get into details here 😀 😀
Enough with the practical side now, I will show you the best things to do in Madeira !! If you are like me, and into hiking, that is!
Best things to do in Madeira
Pico Ruivo
The BEST hike for me was the one to Pico Ruivo, the highest point of Madeira. You can drive your car to Achada do Teixeira. From there, the hike lasts for about 1,5h and is of intermediate difficulty. We started hiking at 16h which was absolutely perfect, we got to watch the sunset and were the last ones descending the mountain. From the starting point to the top, you walk above the clouds, truly magical! I'm still smiling when I think of it, I love it when nature has that effect on you.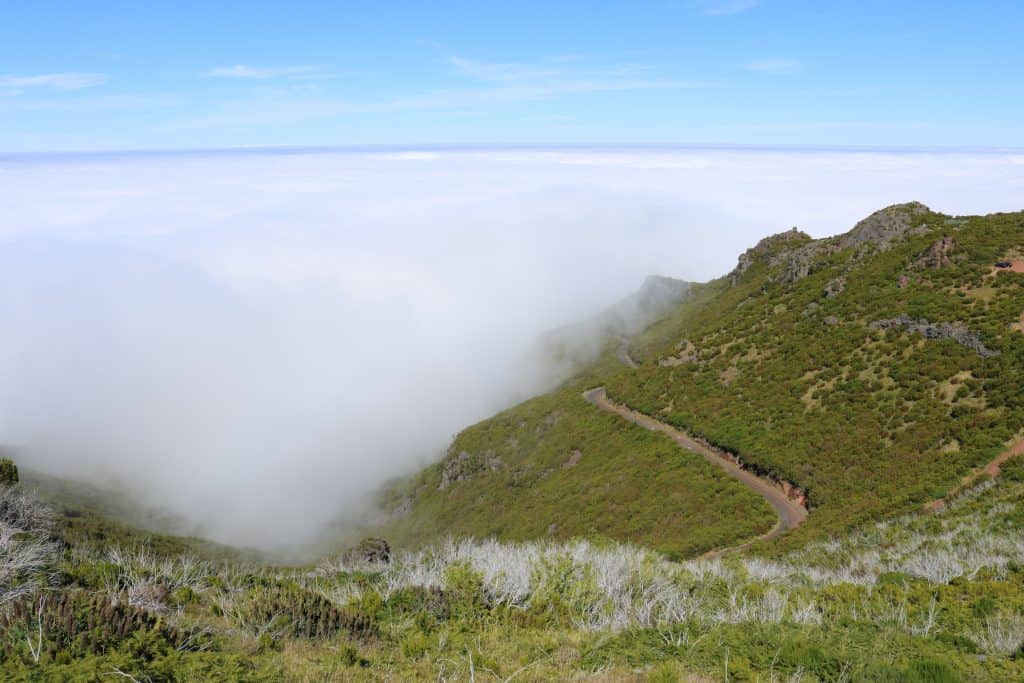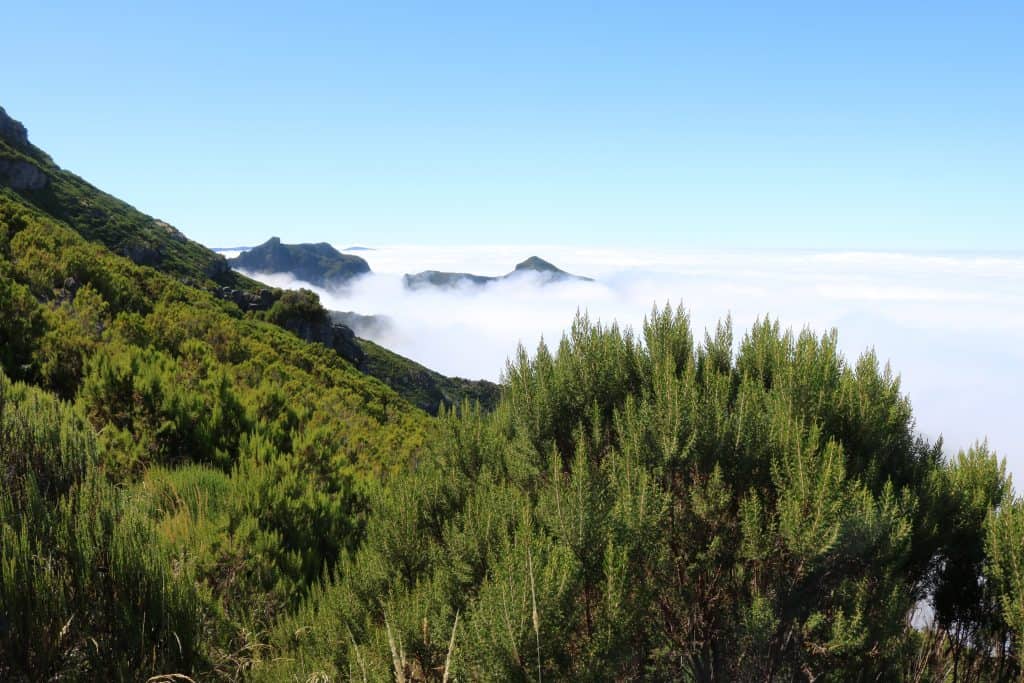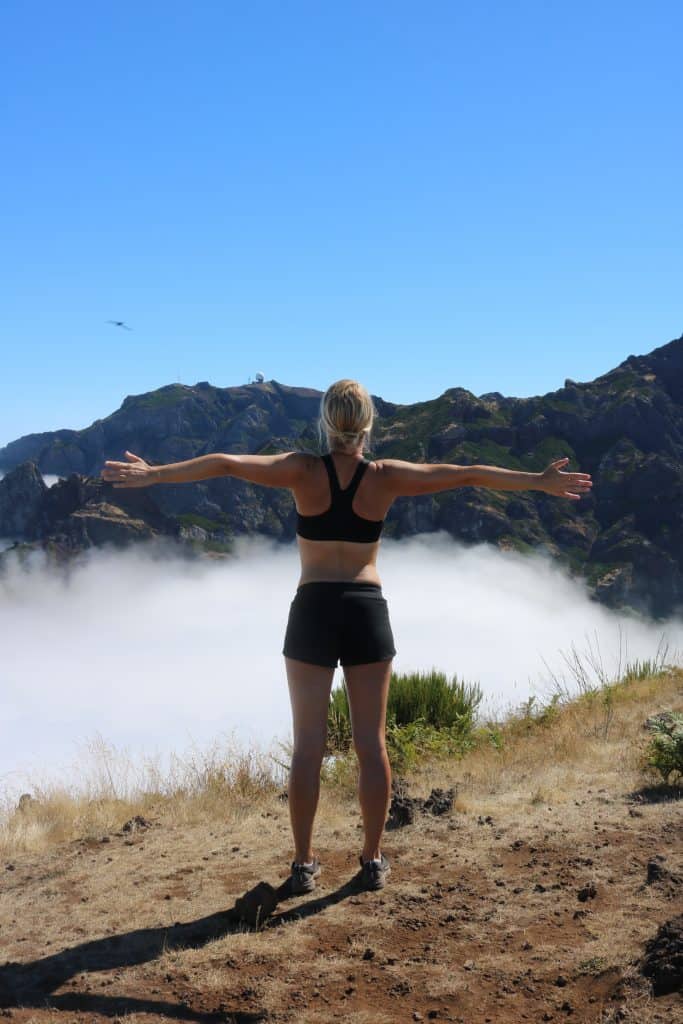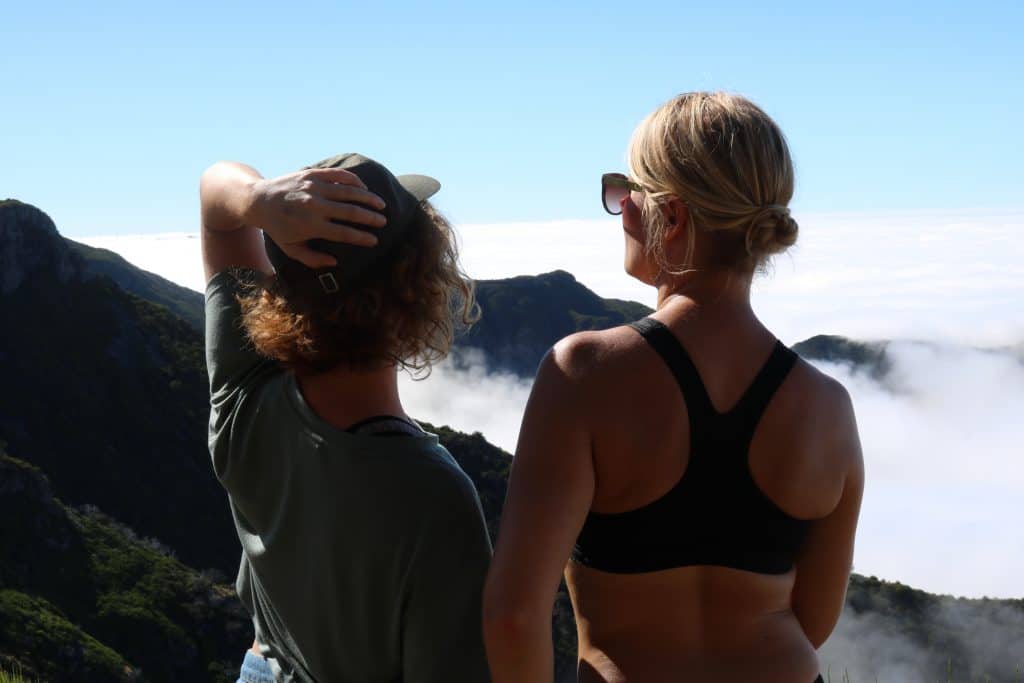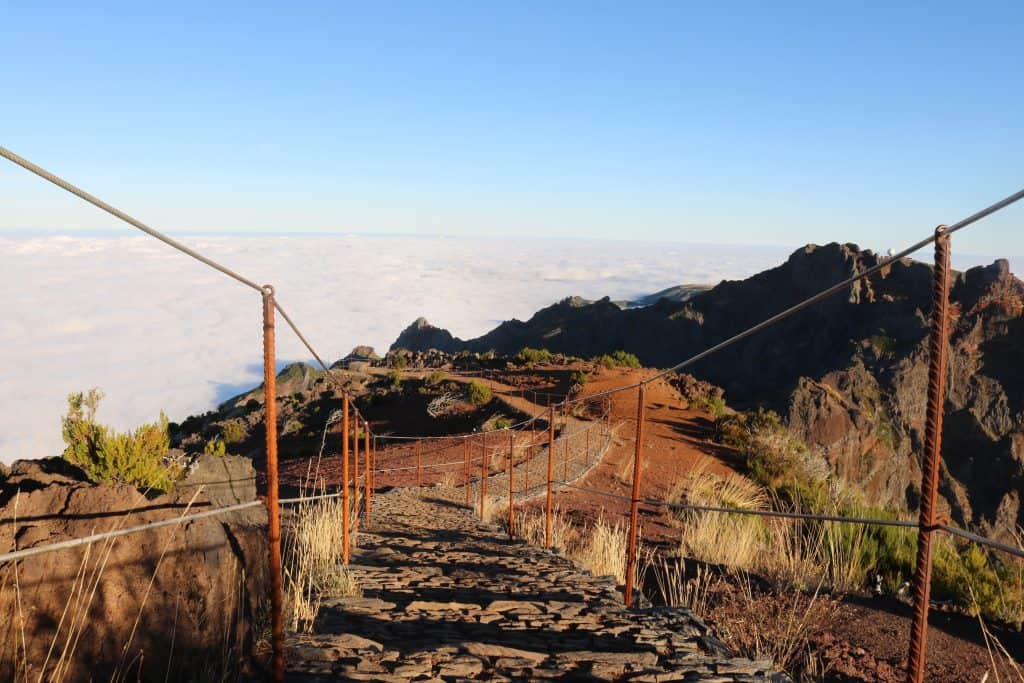 Natural swimming pools and Seixal Beach
Another highlight of our trip were the natural swimming pools of Porto Moniz. The pools are made up of volcanic rock, into which the sea flows naturally. It's spectacular to see how the waves overflow in the 'pool'. We combined the pools with a visit to the most beautiful beach of Madeira : Seixal Beach! The beach has black sand and is surrounded by the greenest greens, which really made me think of Hawaii.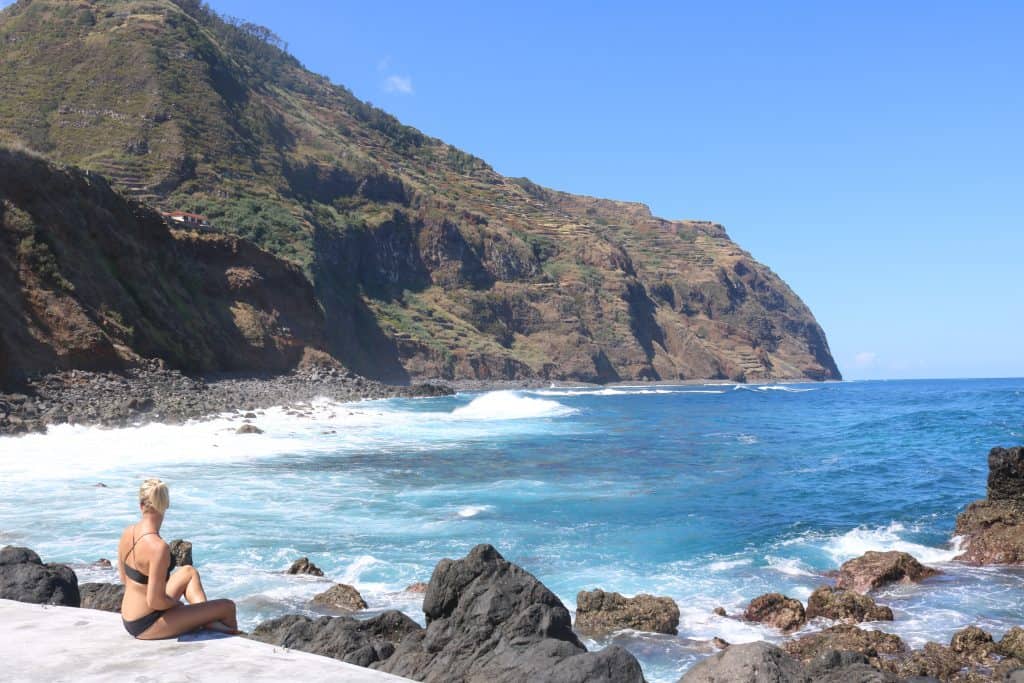 Levada walk
Madeira is also known for it's 'Levada walks' : magical walks alongside irrigation canals. (that were originally made to transport water from the north of the island to the south) You get to see fauna and flora that are unique in the world. We did the Levada of 25 fontes. The walk isn't always as relaxing because sometimes the path is very narrow, and it's not always easy to cross people. So I'd suggest you do this walk early in the morning, or late in the afternoon, when there are lesser people. At the endpoint of the walk you are rewarded with a stunning blueish, greenish lagoon with 25 small waterfalls that flow into it.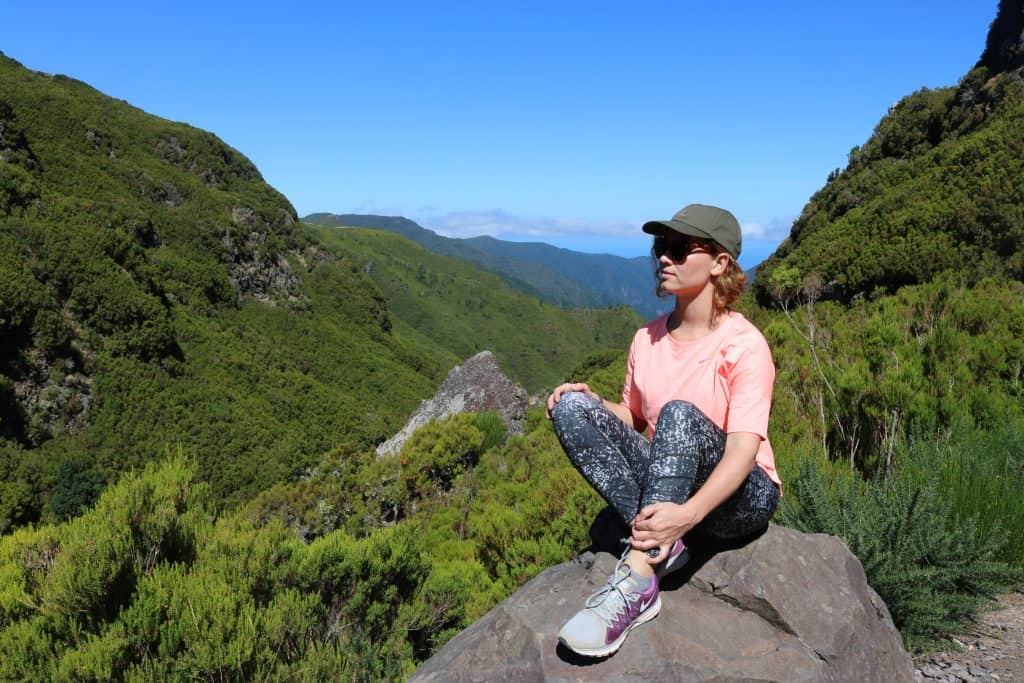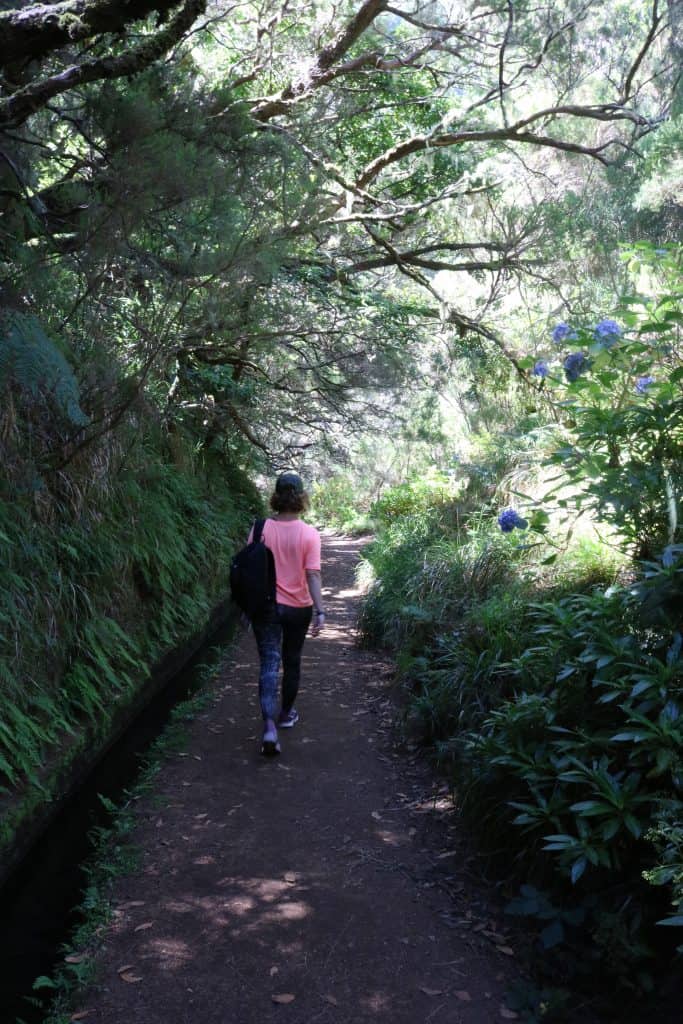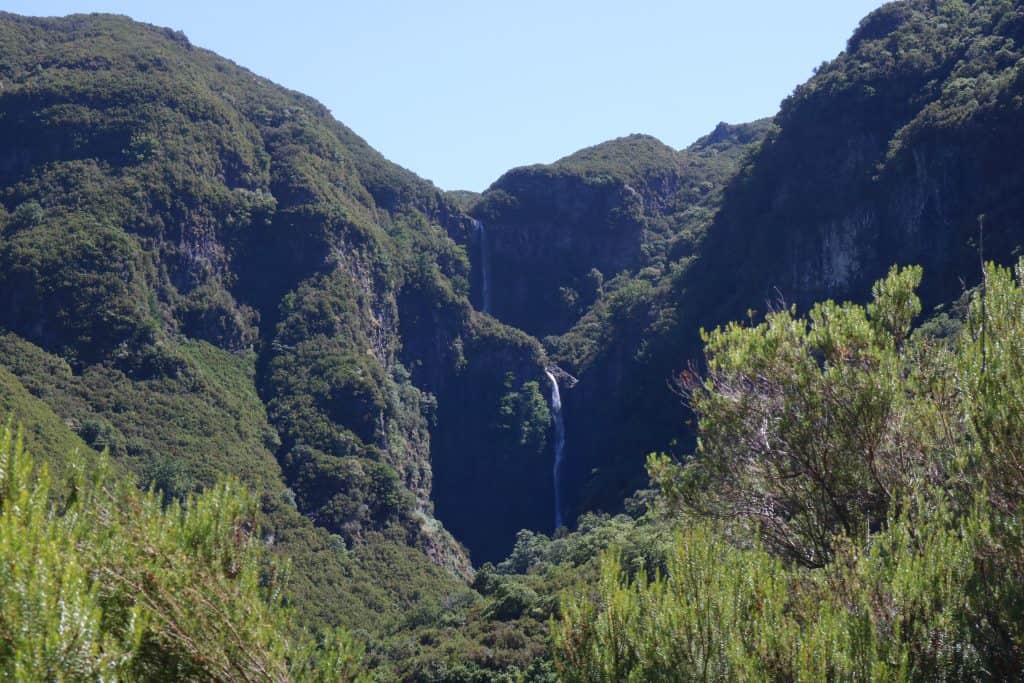 Pico do Arieiro
I planned this trip very well in advance, and one of the things I really wanted to do was watch the sunrise at Pico do Arieiro. There's just something about witnessing a sunrise, especially when you can experience it above the clouds! Pico do Areeiro is the third highest peak in Madeira and is accessible by car. So off we went at 5.30 in the morning. We got there just on time! 🙂 Don't forget to pack a jacket, or even a blanket, cause even in summer it can get very windy/cold at the top. From there you can actually walk all the way to the highest point, Pico Ruivo. We started the hike but didn't go all the way, cause our car was at Pico Do Areeiro, and we were a bit tired from getting up so early. But still we got a lot of stunning views on our way!!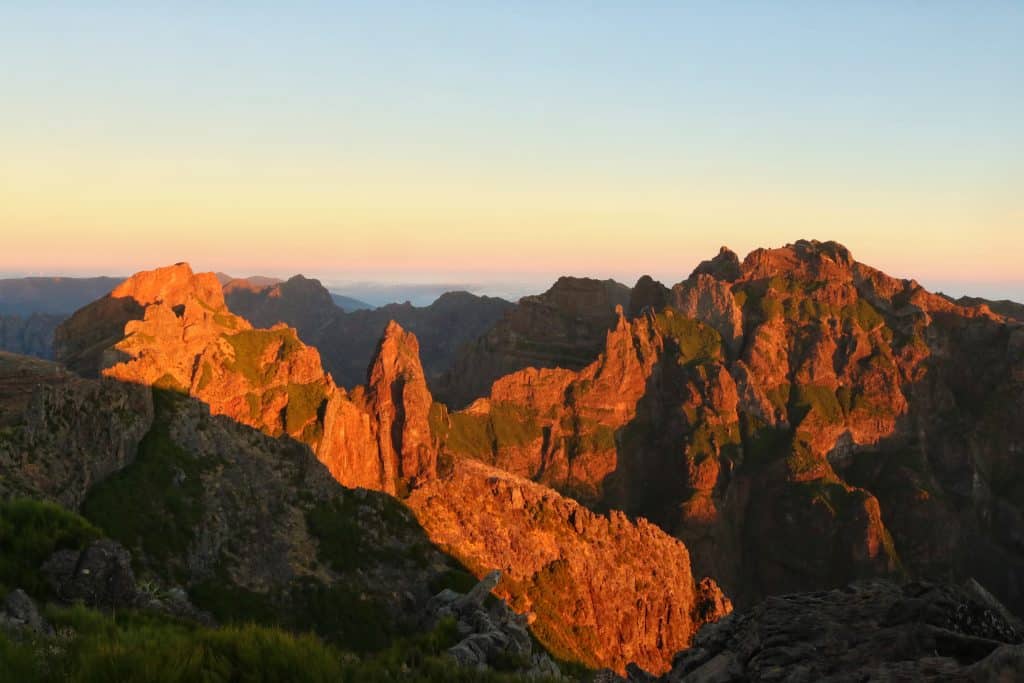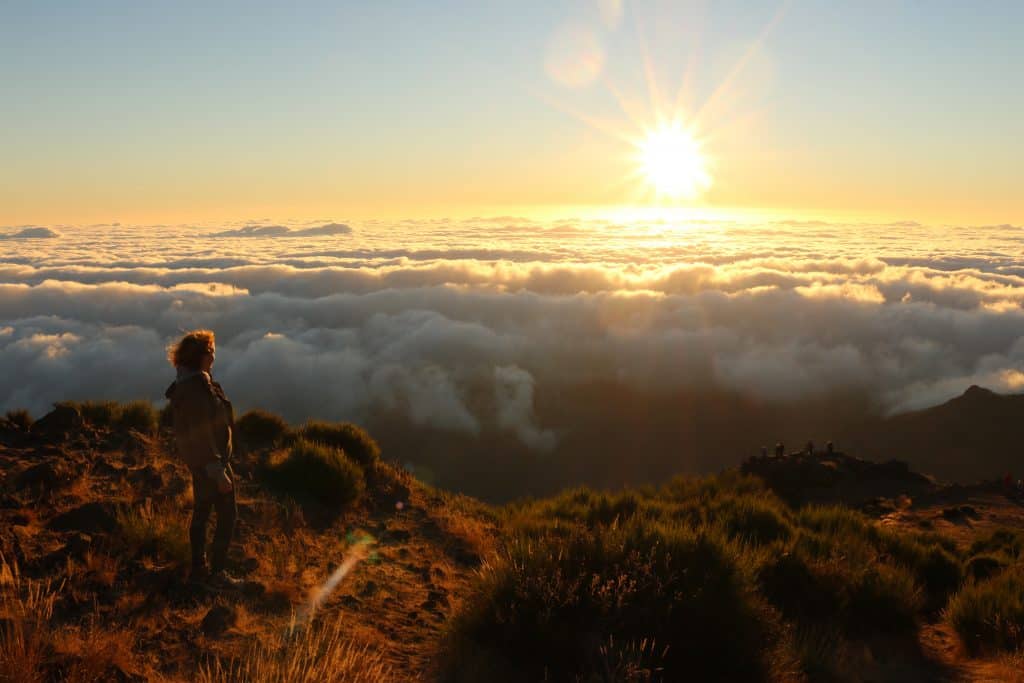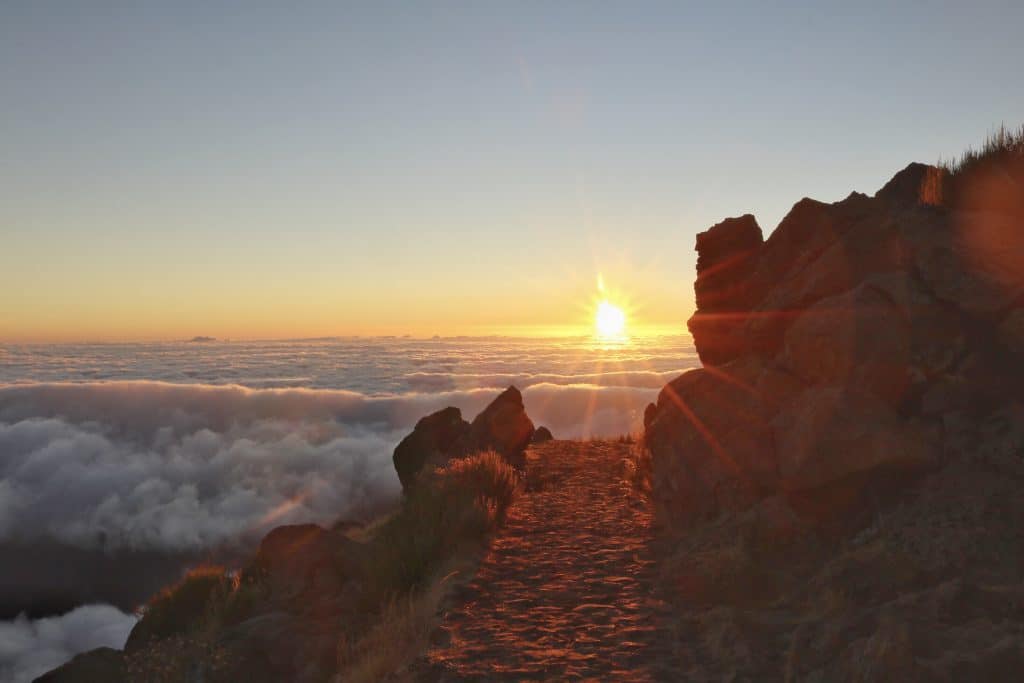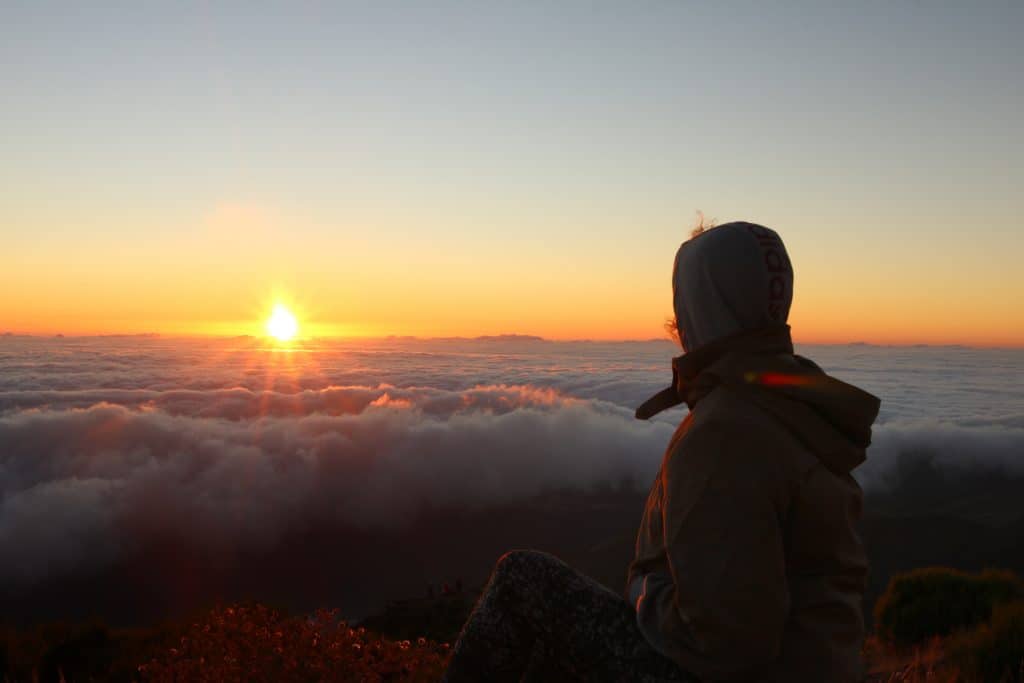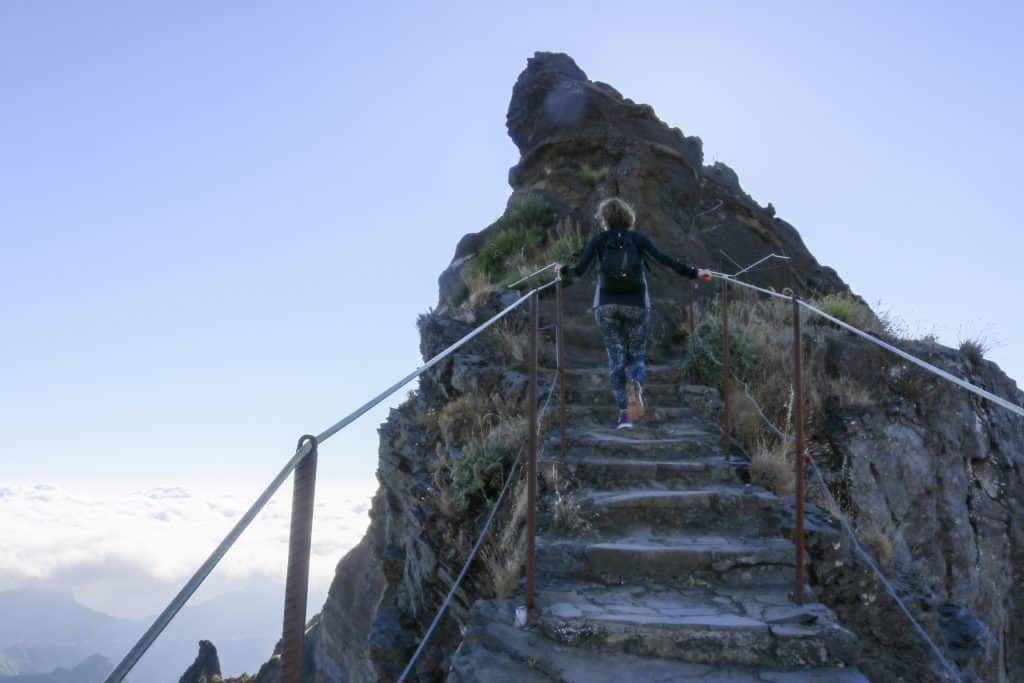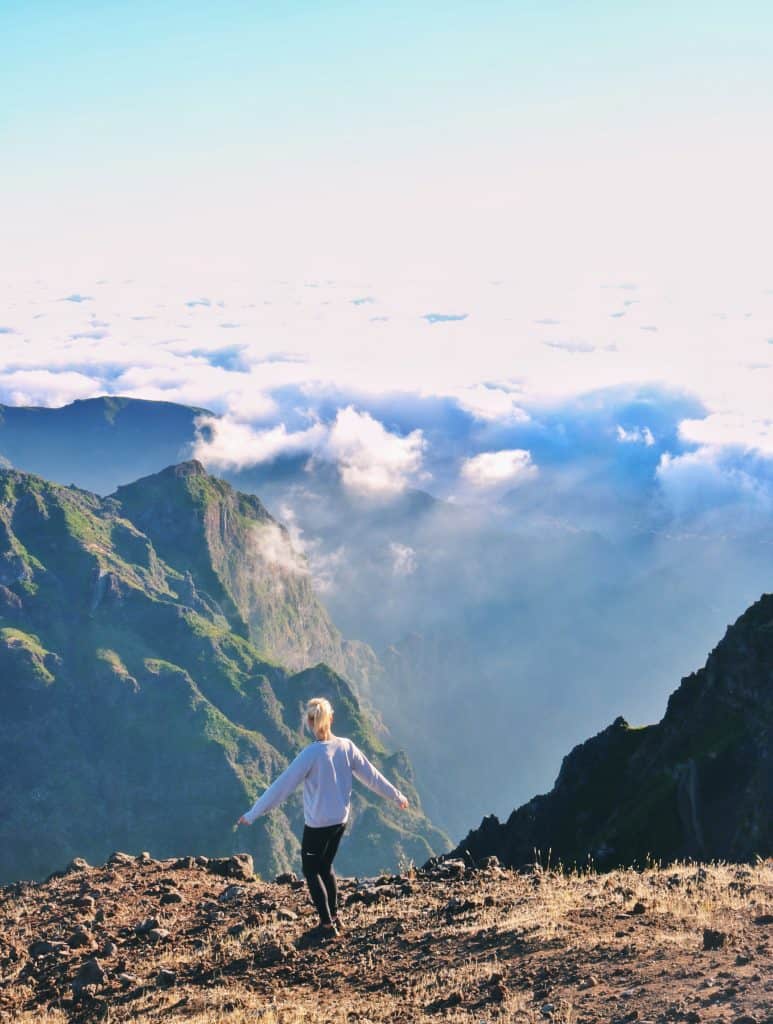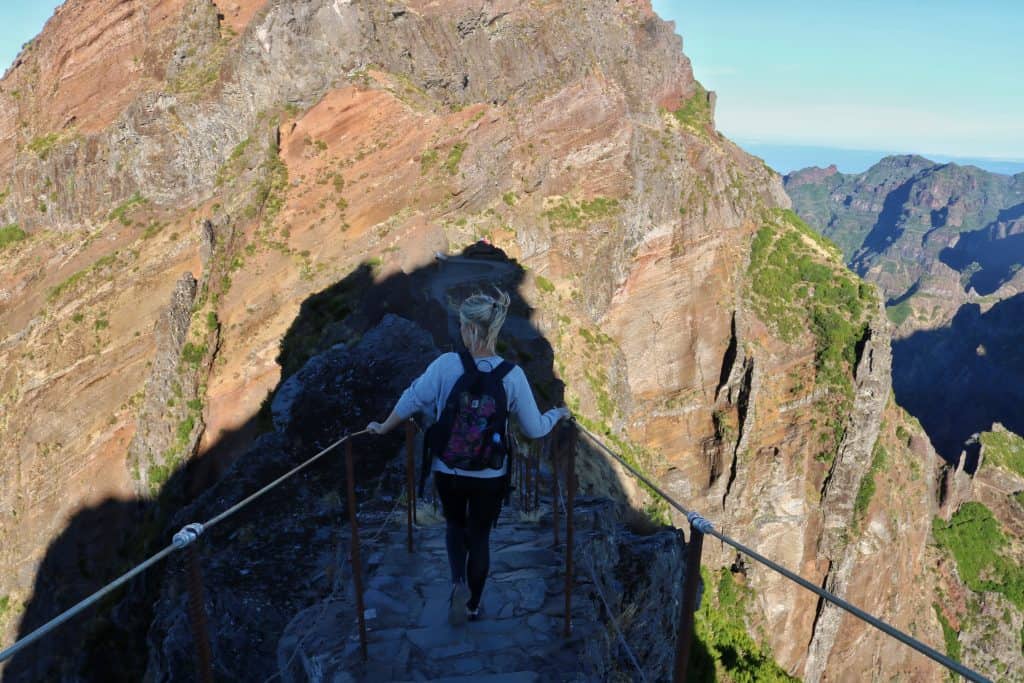 Ponta de Sao Laurenço
The last hike I want to share with you is actually the first one we did : Ponta de Sao Laurenço, the eastern-most peninsula of Madeira. The views here are completely different : the landscape looks extremely dry, rough and bare. This was one of the things I loved the most about Madeira. Once you think you've seen everything, the island treats you with something totally unexpected again. The diversity of the island is endless. The hike isn't that hard (except at the end where you have to climb a large number of stairs).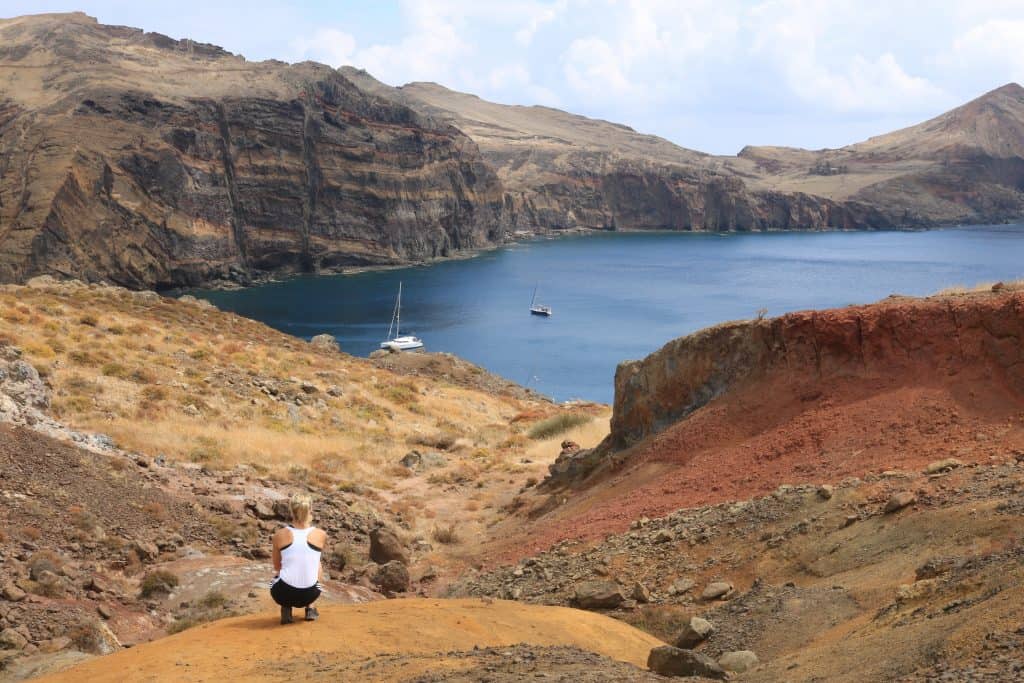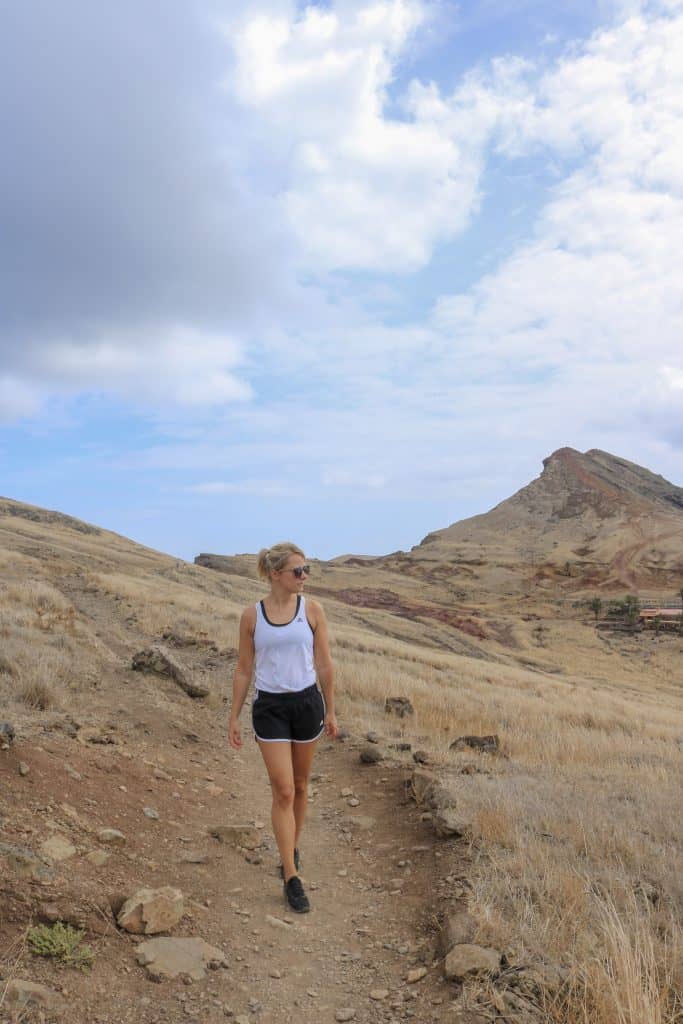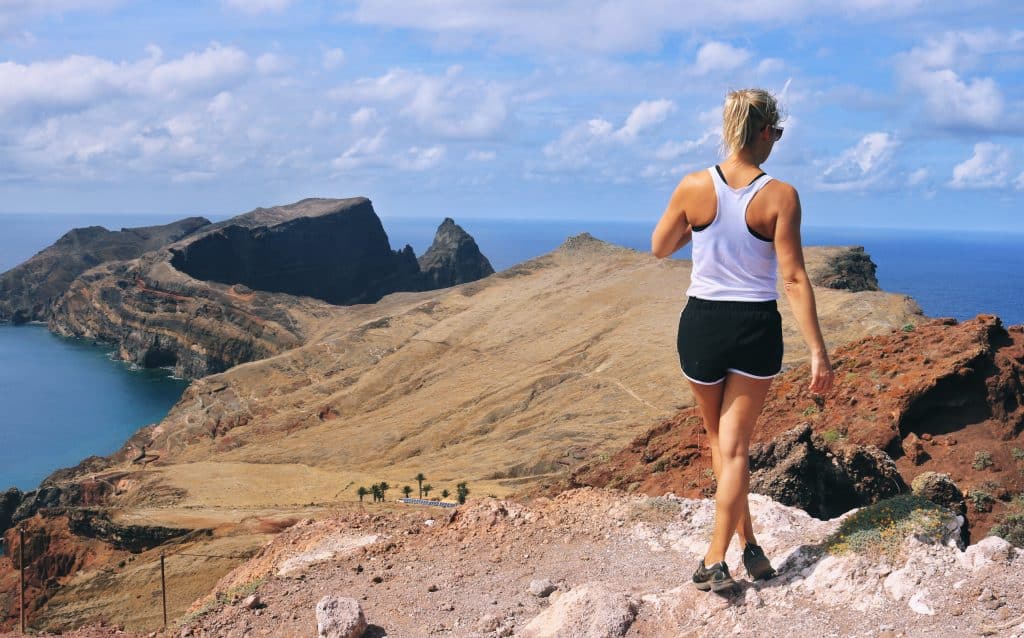 For me, this was one of the best European destinations I ever visited. So if you like nature, hiking, good weather, chilling on the beach and cheap  & good food, Madeira is the place to be!