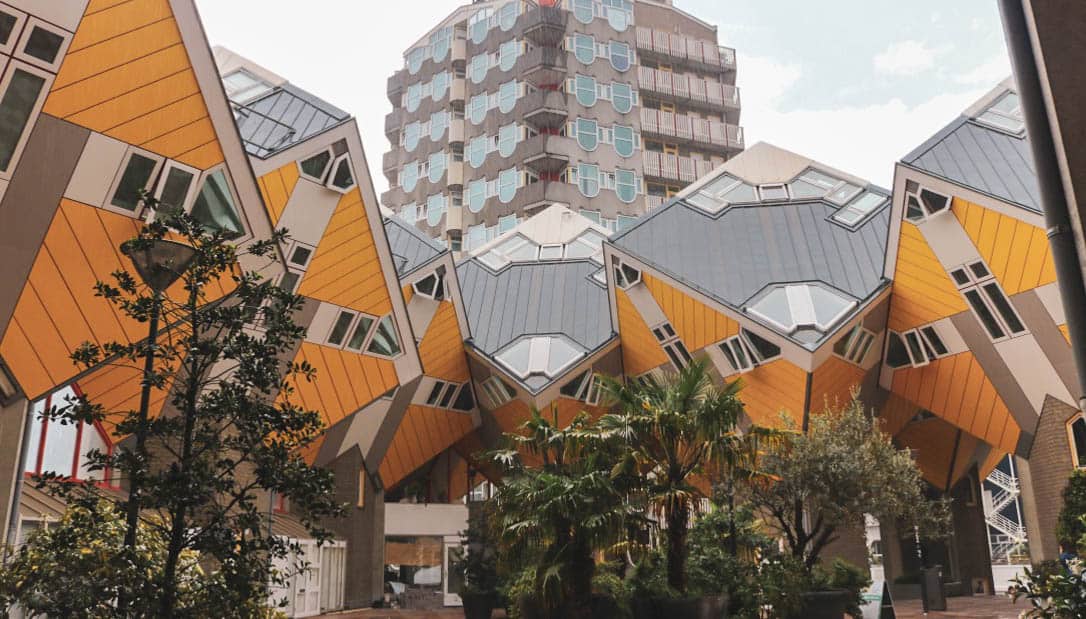 This summer I spent a weekend in the second biggest city of the Netherlands, Rotterdam. This port city is known for its architecture and its famous skyline filled with skyscrapers. Although Rotterdam has almost completely been reduced to dust in WWII, it has arisen from this and is now a vibrant, modern city, definitely worth visiting. While I was there I discovered so many cool places and I would love to share them with you. I hope it'll help you to plan your stay!
Spend the night at The James Hotel
While looking for a hotel we gave priority to the hotels with a good location. We all know discovering a new city on foot is often exhausting, so if you can limit the km's you have to walk, by choosing the best location for your hotel, I'd say do it. That's why I loved The James. All the best shops, restaurants and bars are only a short walk away! On top of that this trendy design hotel has the BEST hotel beds I have ever slept in! The hotel doesn't offer breakfast but there is a 24/7 food market so all your needs are considered.
Eat breakfast at Bertmans
This hip restaurant wants to cook good food for everyone and has a passion for 'pure' food. The terrace was very crowded but we were lucky enough to get a table after a minute or so. After having checked out their instagram my expectations of the food were quite high 😀 But the acaï bowl and the latte macchiato that I ordered were both delicious so no disappointment here! When going to the restroom I also noticed the interior of the place is amazing, so don't forget to take a look inside too!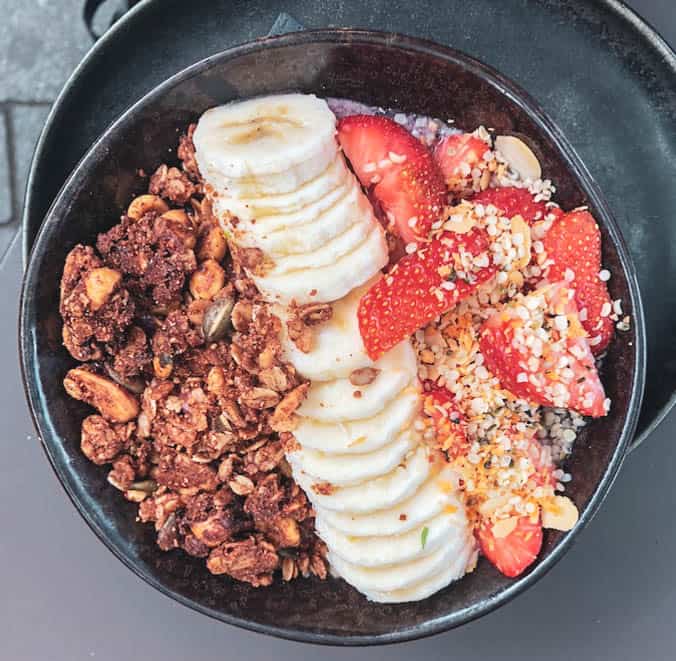 Go shopping
For the shopaholics among you, you will LOVE Rotterdam. There are so many shops I think you'd need a week just to visit them all. And what's even better is that the shops are open from Monday till Sunday! One shop I think most of you know, but which I'd like to recommend is 'De Bijenkorf'. You can find a lot of high end fashion brands here, and we even got to taste some Piper champagne 😀 This shop can be found in 'de Coolsingel' which is one of the most famous shopping streets in Rotterdam. In this street you can find a lot of international brands like Zara Home & Decathlon. Other shopping regions are : Oude Binnenweg & Karel Doormanstraat (Sissy Boy, Vans,…); Plaza & Kruiskade (High End Fashion District); De Meent en de Oppert (don't forget to visit Keet Concept Store ) and the Pannekoekenstraat (one of the upcoming shopping streets!)
Have lunch at Ophetdak
I'm a big fan of rooftop bars/restaurants but for some reason Rotterdam doesn't have many yet. So I surely wanted to visit one of the few existing ones, ophetdak. They grow their own vegetables in the rooftop garden, so you can be sure your veggies will be fresh! A lot of the dishes are vegetarian, so it's a perfect spot if you don't eat meat, like me 🙂
Visit the Kubushuisjes
The Cube Houses (Kubushuisjes) are one of the most famous sights of Rotterdam, so you can't miss them if it's your first time in the city! These bright yellow square cubes are located next to the Markthal, and were built by architect Piet Blom as a part of the rebuilding of the city after WWII. There are 19 company cubes and 39 cube houses; so people actually live there! One of the cubes is open for public, and for 2 euros you can see the inside of the house!
Enjoy a cocktail on the terrace of the Nhow hotel
The Nhow hotel is situated next to the Erasmus bridge, the region that is also called 'the Manhattan along the Maas', because of the spectacular skyline. This hotel combines art & design with luxury and is part of the building 'de Rotterdam'. Though we didn't stay there, the bar on the 7th floor is open for everyone and has a roof terrace!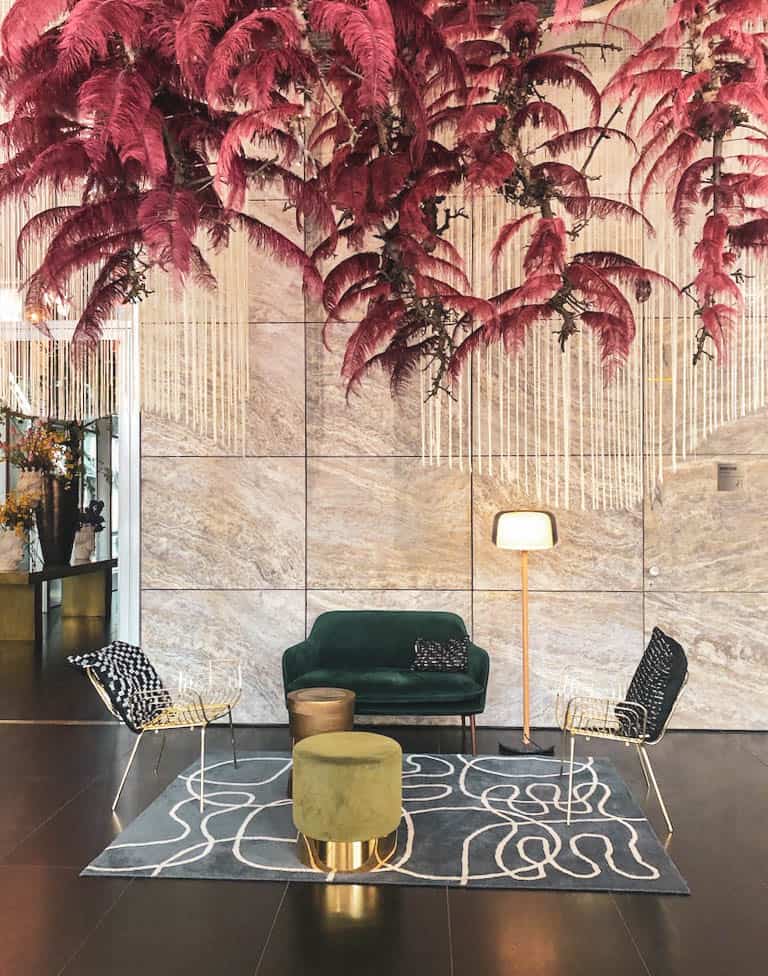 Go out in the Witte de Withstraat
You didn't really visit Rotterdam if you didn't go to de Witte de Withstraat, the vibrant heart of the city's art scene. Its' a cosy street filled with restaurants, cafés, little shops and art galleries. It's the perfect spot to have a coffee in the afternoon, dinner in the evening, a cocktail after and most of all : to dance your leggs off at night! We went to NRC (Nieuw Rotterdams Café), which offers you all of the above!
Fill your belly in the Markthal
This place truly is heaven on earth for foodies! In this impressive building, with glass walls, you can find more than 100 stalls with the freshest foods! You can find market halls like this one in other big cities in Europe too, but what's unique about the Markthal is that next to eating, you can also shop, park and even live there! If you go there (and you absolutely should) don't forget to buy some cocos balls at Madame Cocos, they are beyond delicious.
This was my second time visiting Rotterdam, and I'm quite sure it won't have been my last time! Haven't been focusing that much on photography while being there. But the city offers so many beautiful views that I'd love to go back soon to capture all its beauty. Rotterdam has something to offer for everyone ; whether you are a foodie, a shopaholic, a photographer, or if you are just lookin' to have a good time : this city won't disappoint you!