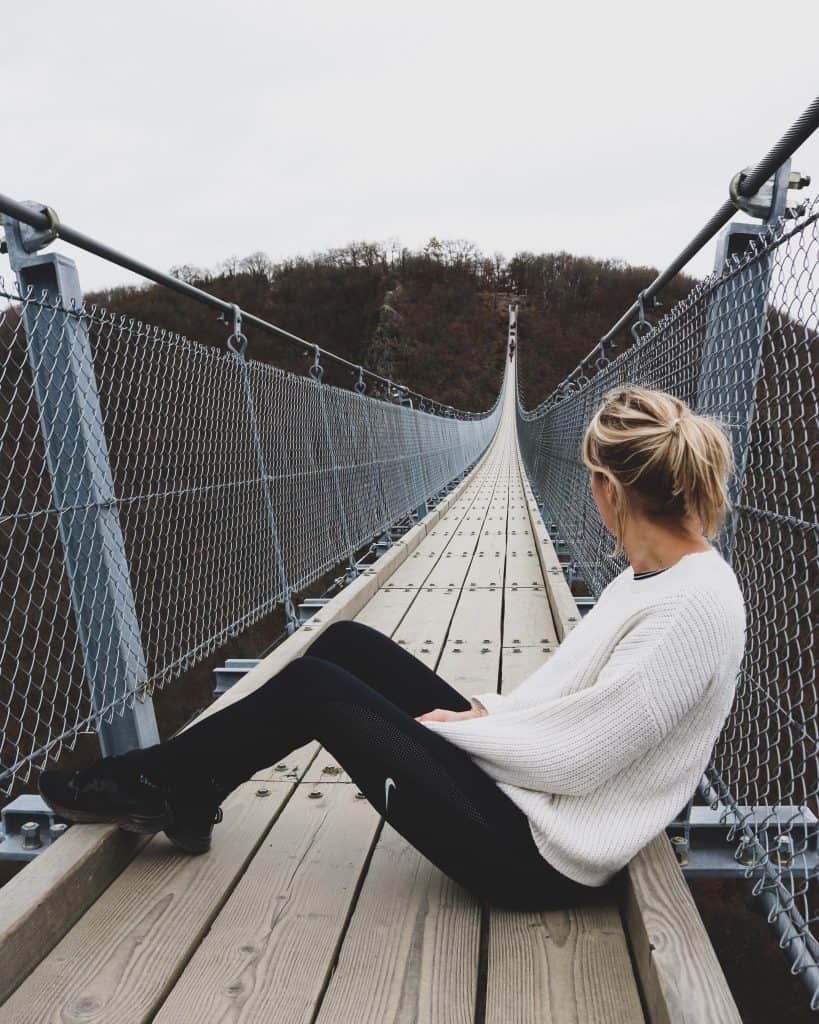 Have you ever crossed a bridge in the middle of nature with pretty views wherever you look? I first laid eyes on the gorgeous Geierlay bridge on instagram. Once I found out it was not that far from Belgium, I decided to book a weekend in Germany!
The Geierlay Bridge is the second longest suspension bridge in the country with its 360 meters at the height of 100 meters. I can definitely recommend a visit cause walking over the bridge is a very cool experience. (except when you have fear of heights, then I wouldn't do it :D).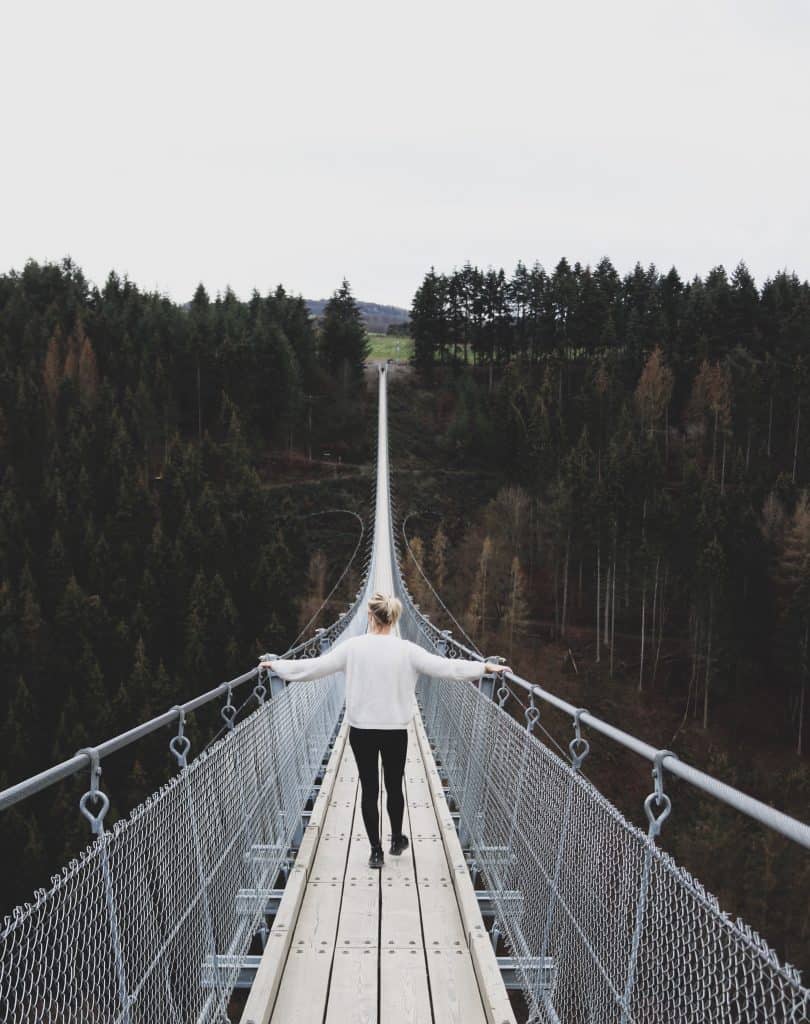 How to get to the Geierlay Bridge?
The bridge is located in the Hünsrück area and connects two little towns : Mörsdörf and Sosberg. Several parking spots are available in the area but we decided to park our car at the parking lot near the visitor's center. There are a few hikes up to the bridge from there, obviously we chose the hike through the woods.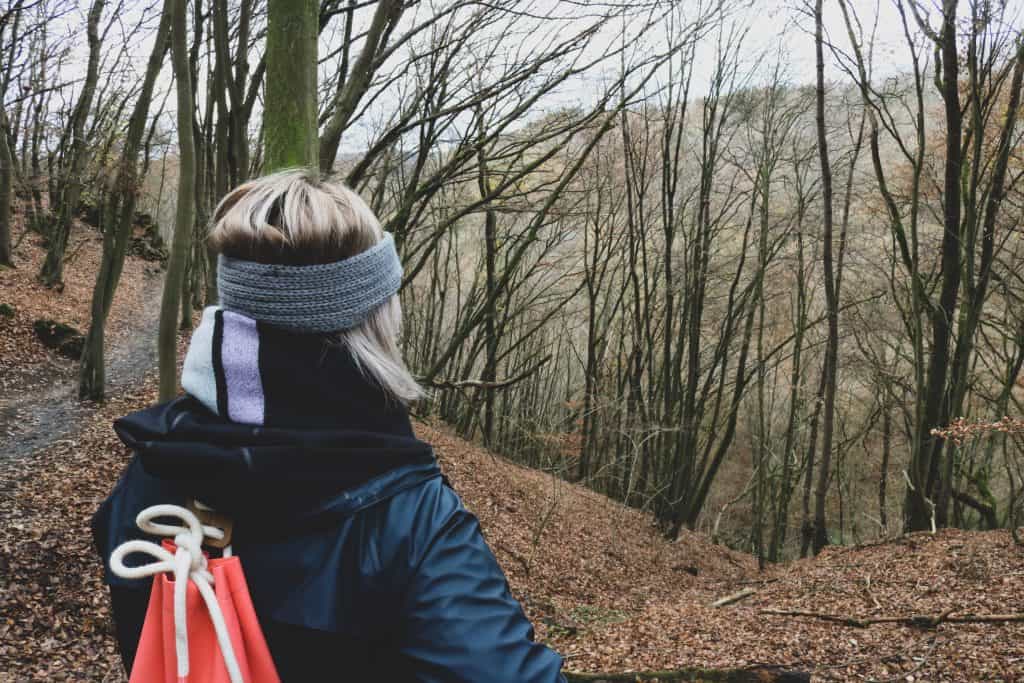 Normally crossing the bridge only takes 6 minutes. Needless to say we took much longer since we wanted to photograph every corner 😀 After photographing we just wanted to fully enjoy the journey! The area surrounding the bridge is a gorgeous forest. It's the perfect place to enjoy nature cause tell me what's more beautiful than the loveliness of the woods?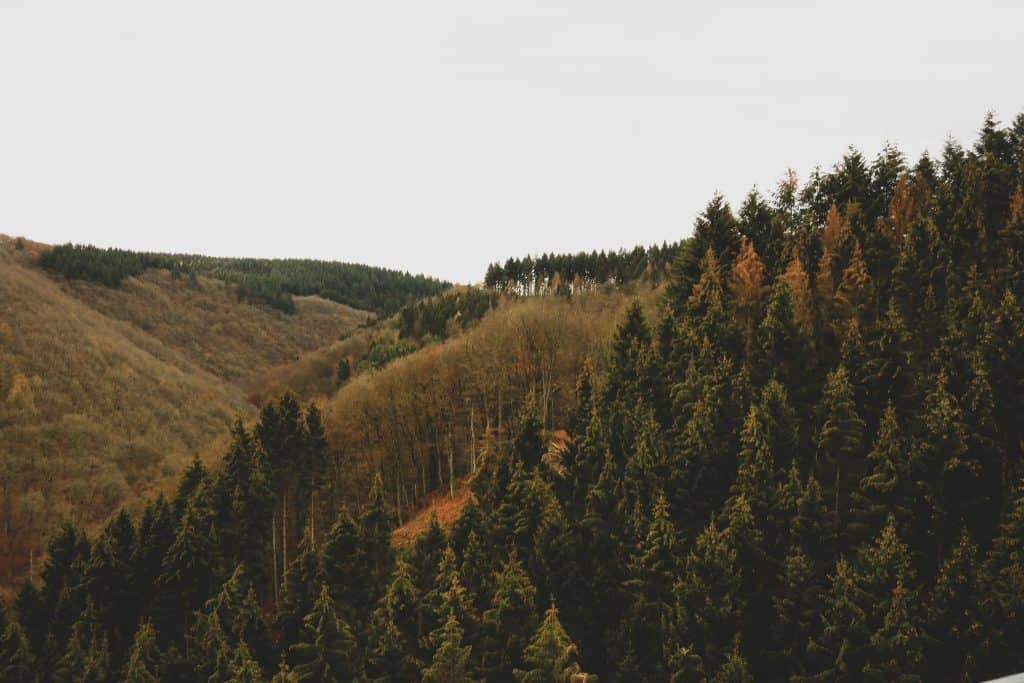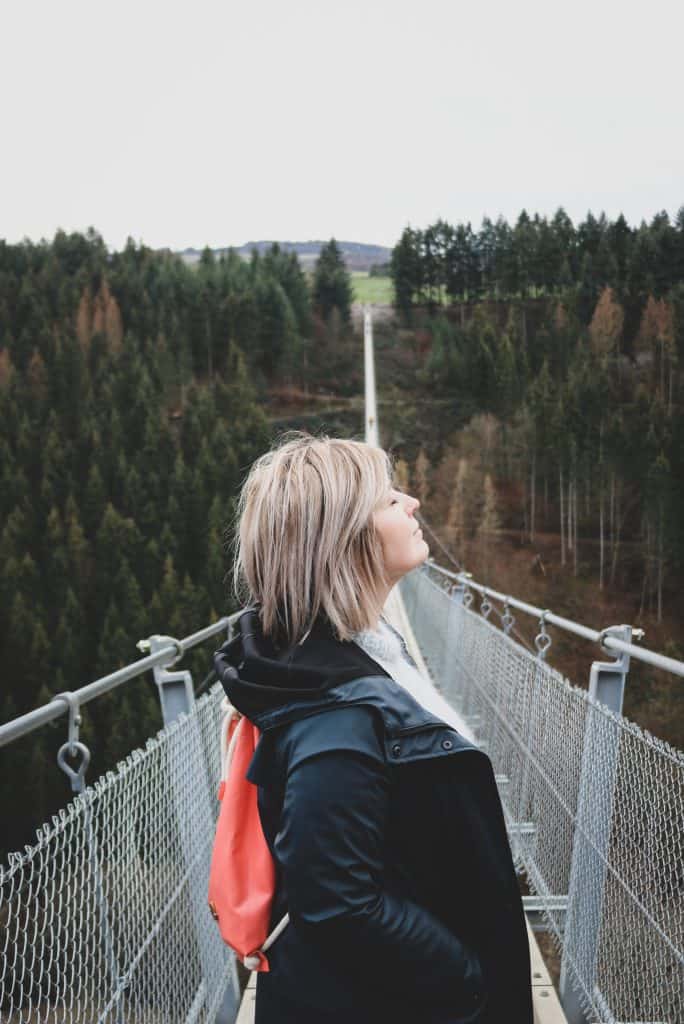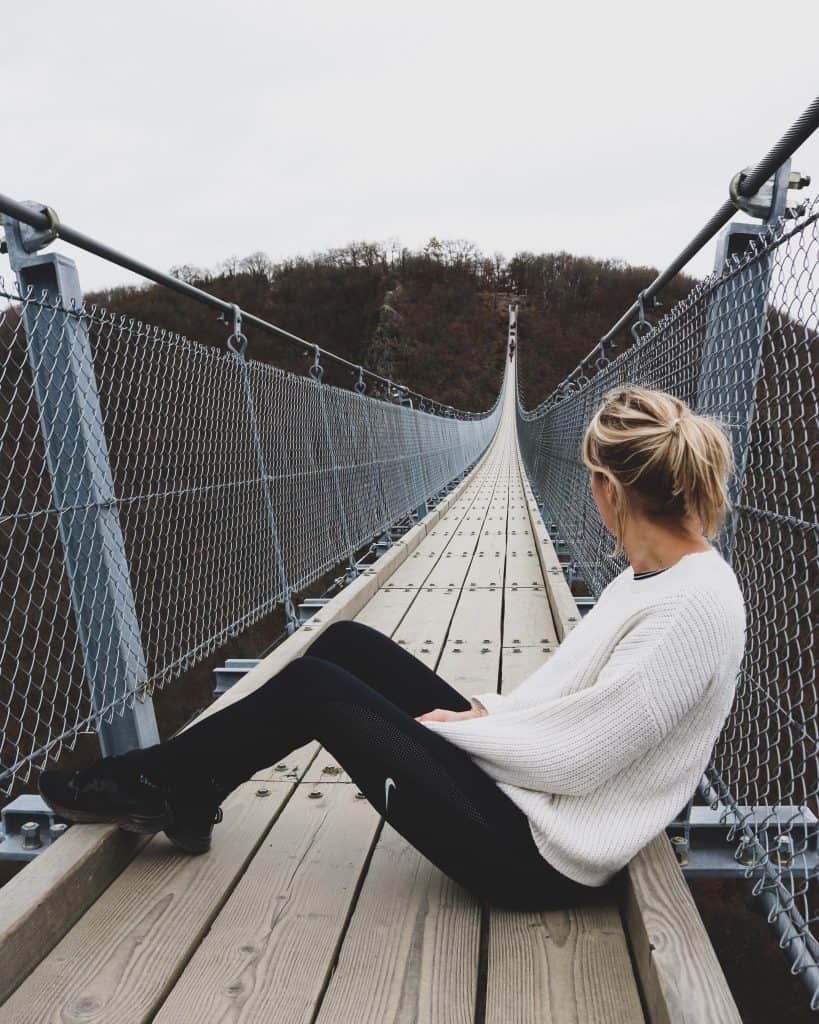 We visited in December, there were other people there, but it wasn't too crowded. We even had the bridge to ourselves for a little while. If you visit in summer, it can get pretty crowded so I suggest you visit at sunrise then to be able to enjoy it as much as possible.
Cochem
Visiting the Geierlay Suspension Bridge can perfectly be combined with a visit to the charming little town of Cochem, which is only a 20 minutes drive away. We were lucky cause Santa was already there and we had the chance to stroll the coziest christmas market I had ever been to.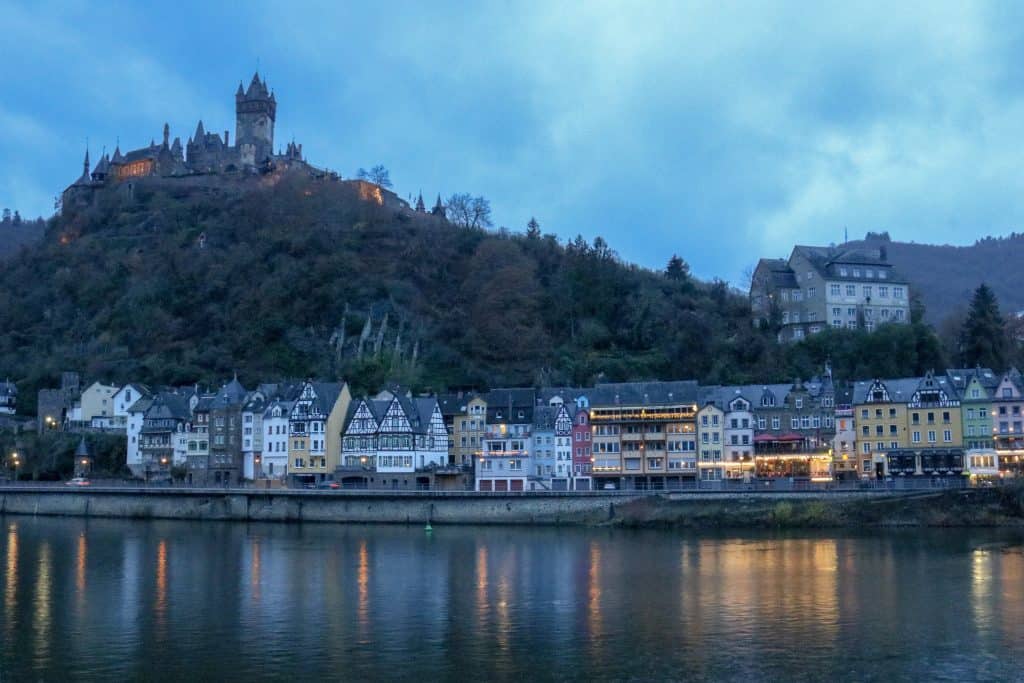 High Fens
On our way back the next day we went for another hike in the High Fens (Hoge Venen). It's my favorite piece of nature in Belgium! I'll let the pictures show you why. (and if you want to see what it looks like in winter, you can read this post :D).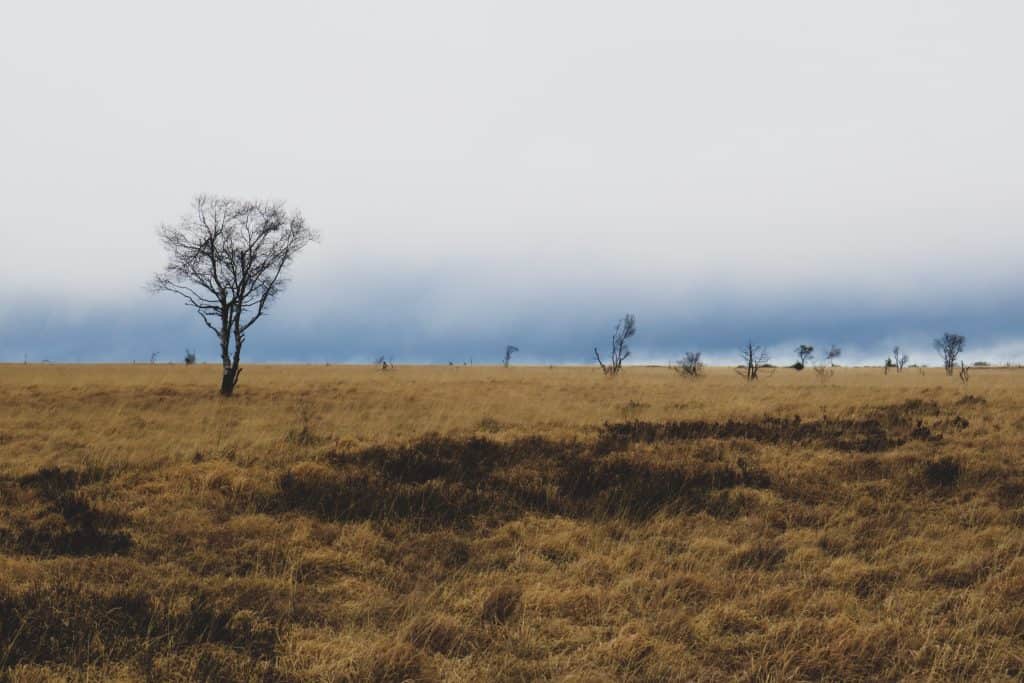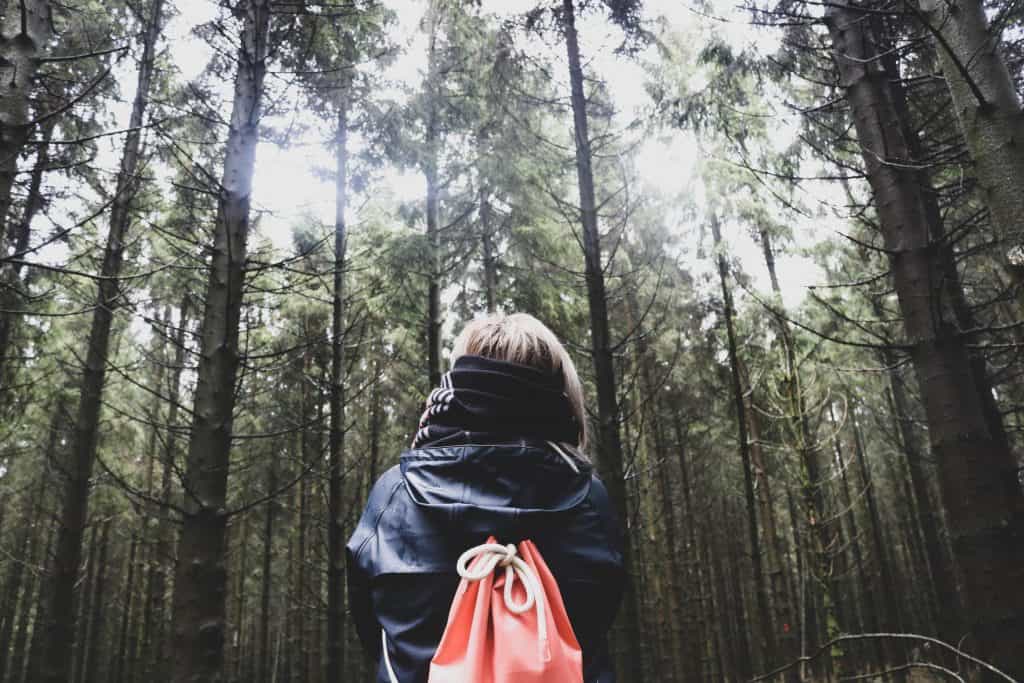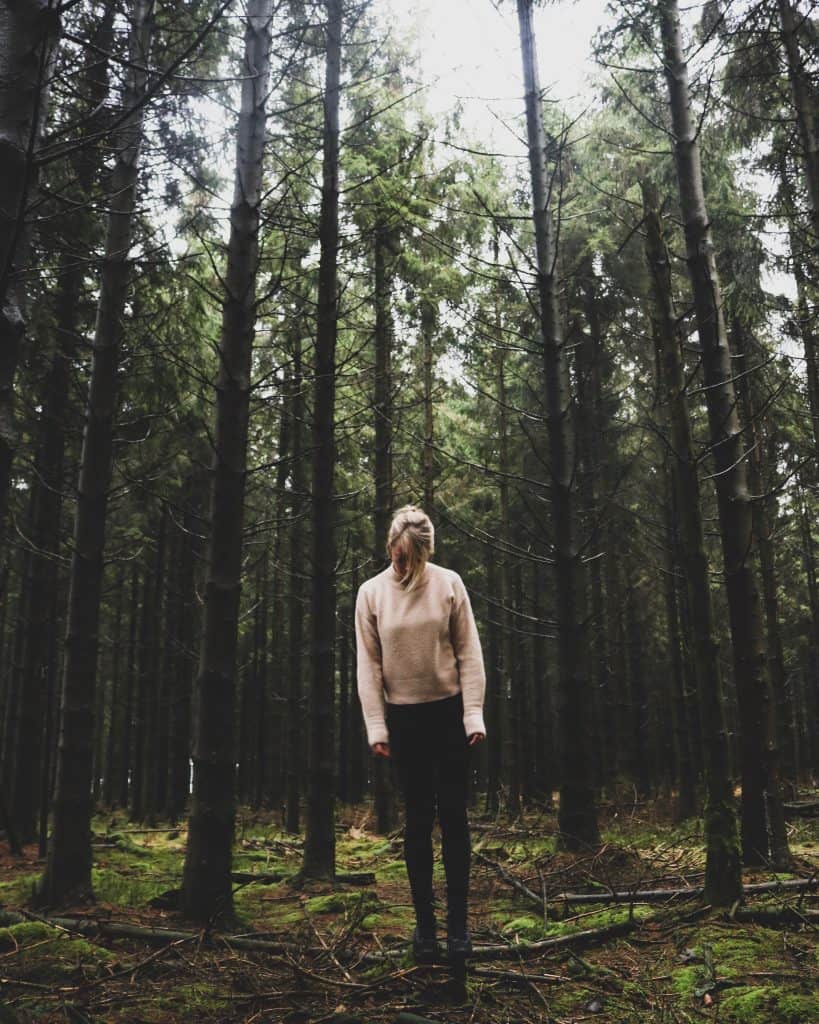 To me, this weekend spent in nature was perfect. And it's the proof you don't always have to go far to find exciting experiences and gorgeous views!