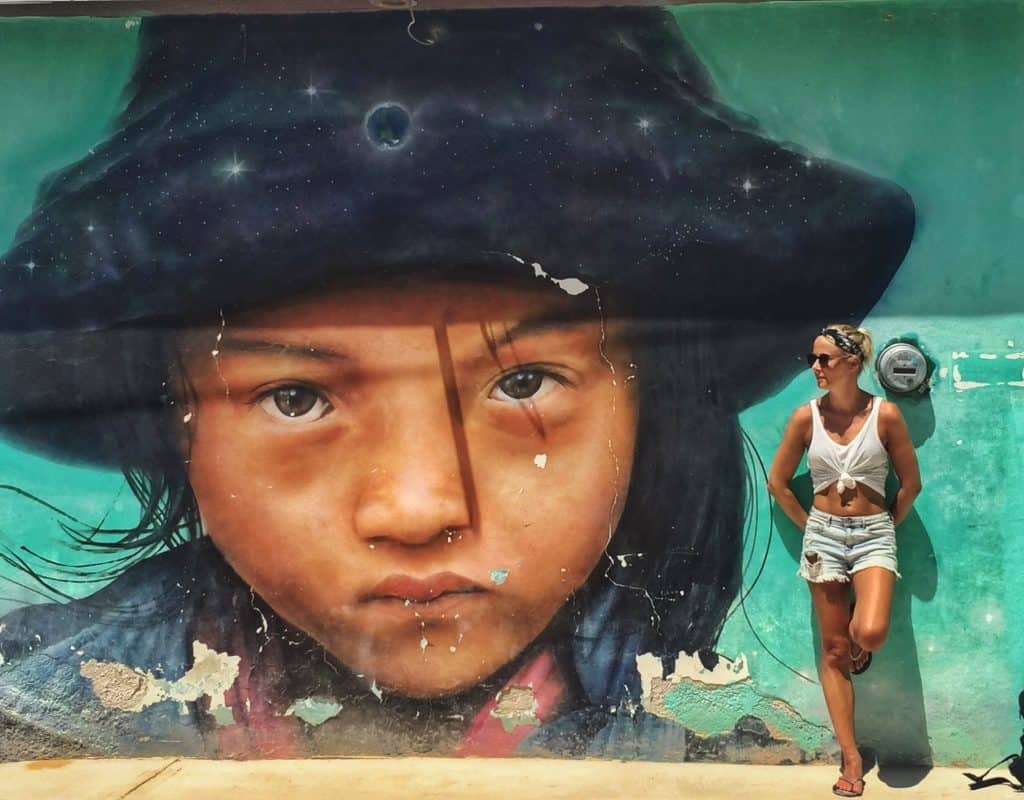 FIsla Holbox is a small island just north of Yucatan Peninsula in the Gulf of Mexico. Holbox (pronounced Holbosj – you can drop 'isla') is your ultimate laid-back, walking-barefoot-all-day holiday destination. Far from the crowds of Cancun, this little island has only sandy roads! It is the perfect place to enjoy some lazy beach days while being surrounded with the clearest water and whitest sand you have ever seen. Find out why in my travel guide to Isla Holbox.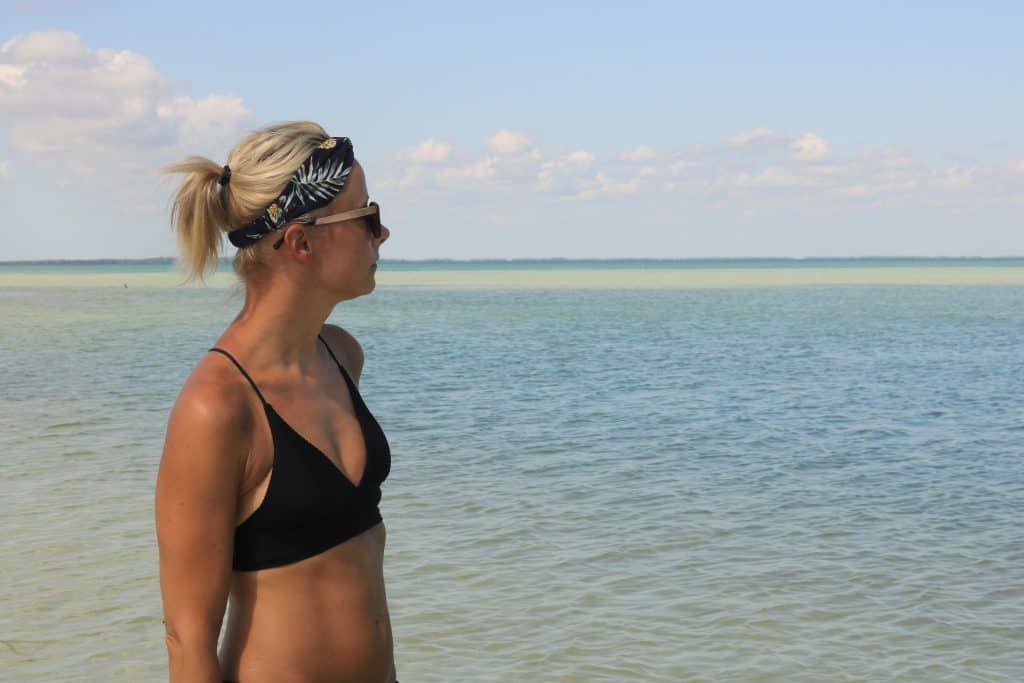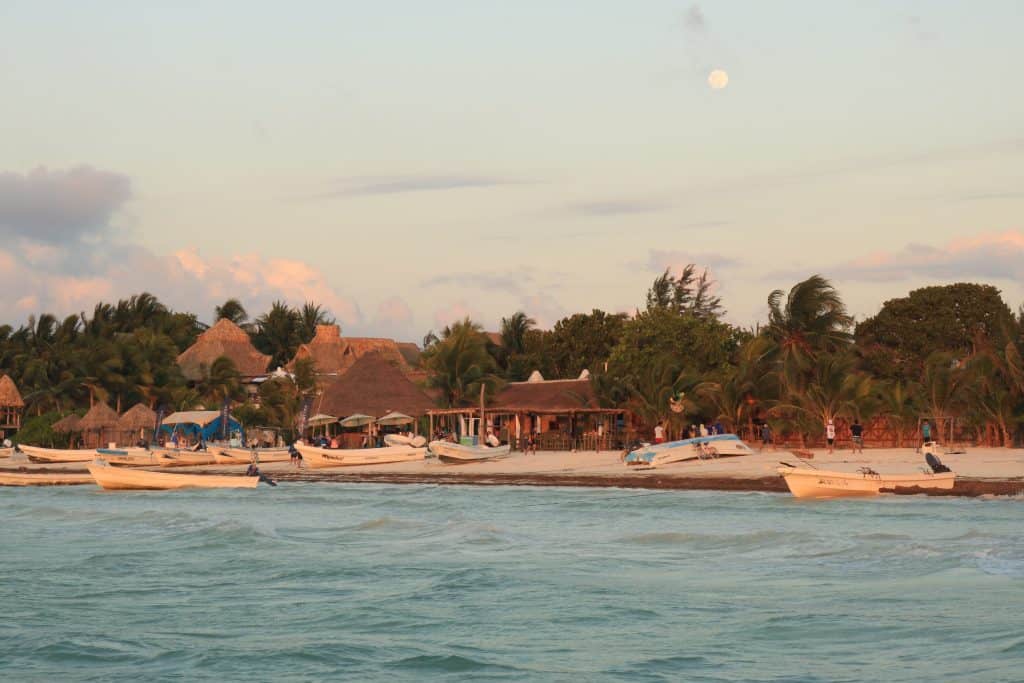 How to get there
From Tulum, or actually from about anywhere in Yucatan, you can take the ADO bus to Chiquila. Be sure to make a reservation for the bus in advance, cause the buses can be full pretty quickly. In Chiquila you have to buy a ticket for the ferry on the pier, where you can find two ferry companies. I took a seat on the upper deck. I'm always too excited when going to a new destination so I love to see it as soon as possible!
When you arrive at the island, you will soon notice that there aren't any cars. (ahhh heaven to me!). You are transported to your hotel/hostel/… by golf cart! 😀 they will wait for you in line at the pier. Just don't forget to give them a tip! People in Holbox are very open and friendly, but most of them don't speak English, so you'll be able to practice your Spanish!
Where to stay
Almost every travel guide I read before going to Isla Holbox told me to stay at Tribu Hostel. Since I booked kinda late there were only dorms left, so I booked a dorm bed in a room with 10 women. The staff was super friendly and helpful. The hostel itself was very beautiful, with lots of color and chilling areas all around.
What to do
Isla Holbox is the perfect place to be a beach bum and be lazy all day, play in the water and make long beach walks while the sun is setting. Wifi is bad everywhere, so it's almost as if you hàve to take life a little bit slower when you are there. And isn't that what travelling is all about? Really connecting to the place you are in at that time, without worrying about any events in the future or the past?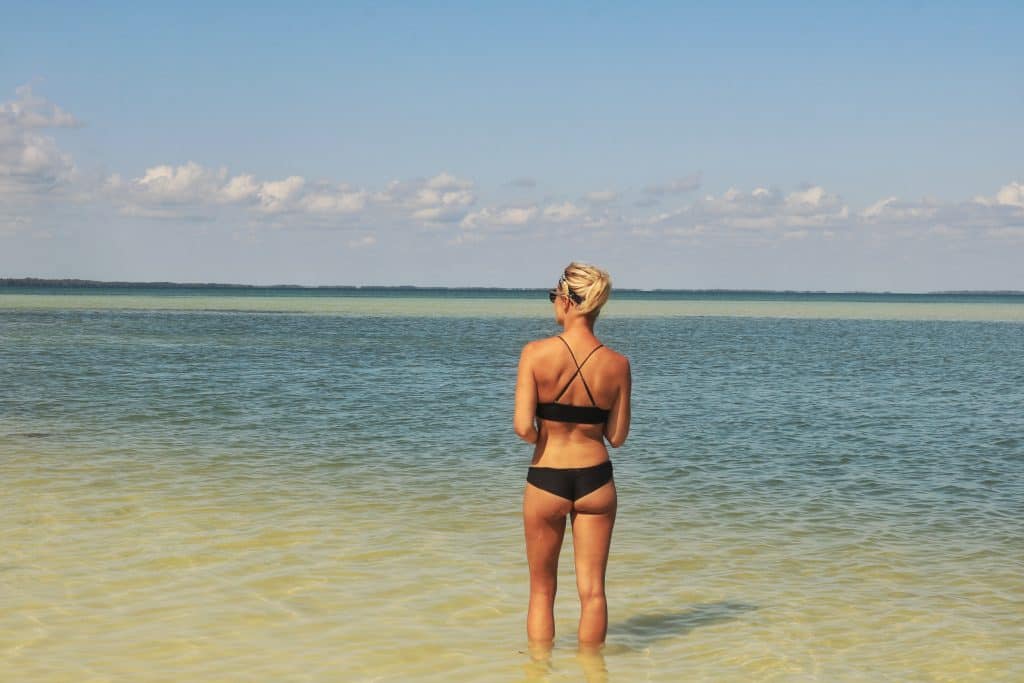 I spent a lot of time here, just strolling around the streets of Holbox, looking at the amazing street art that can be found in lot's of hidden corners. I saw every sunset and took it all in.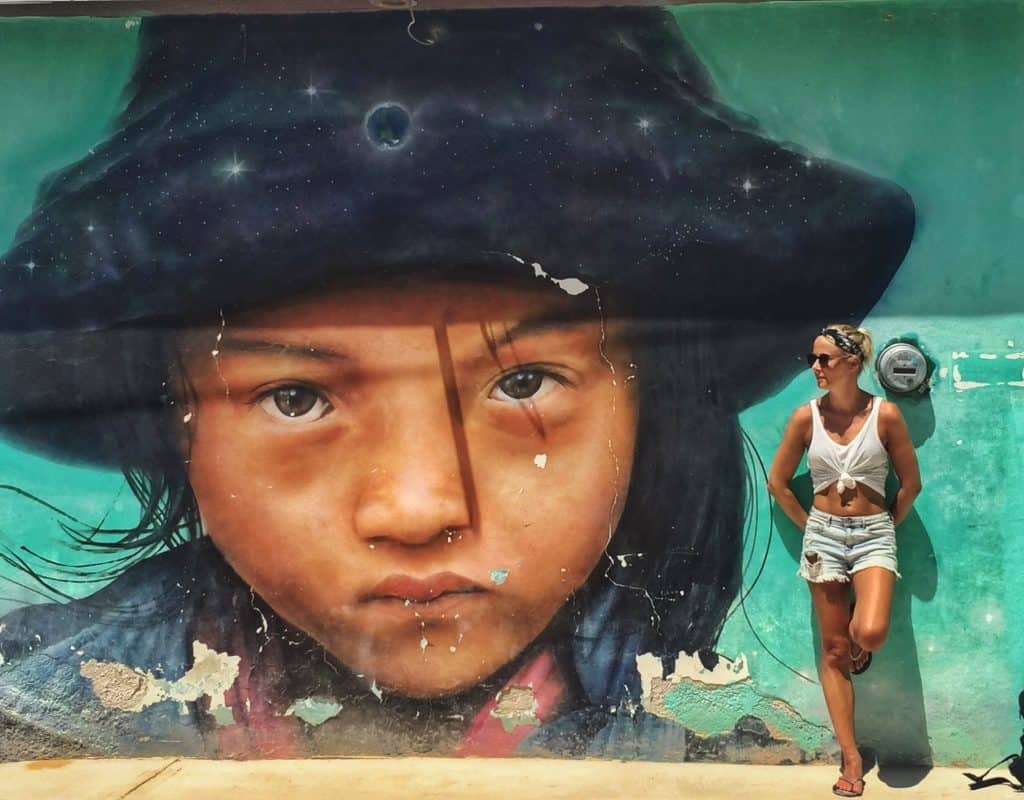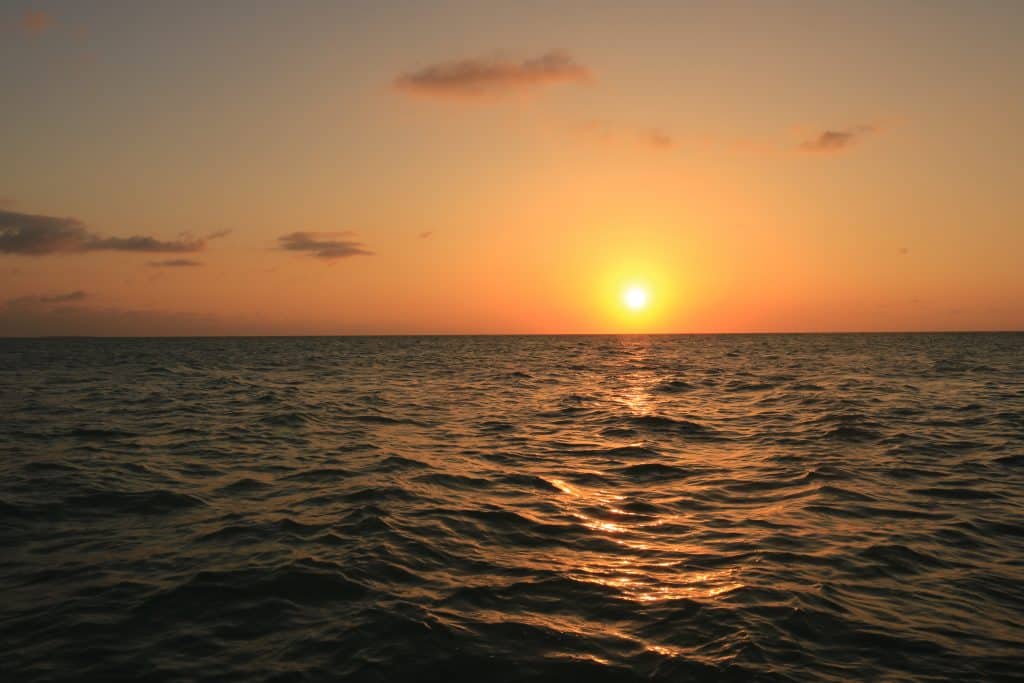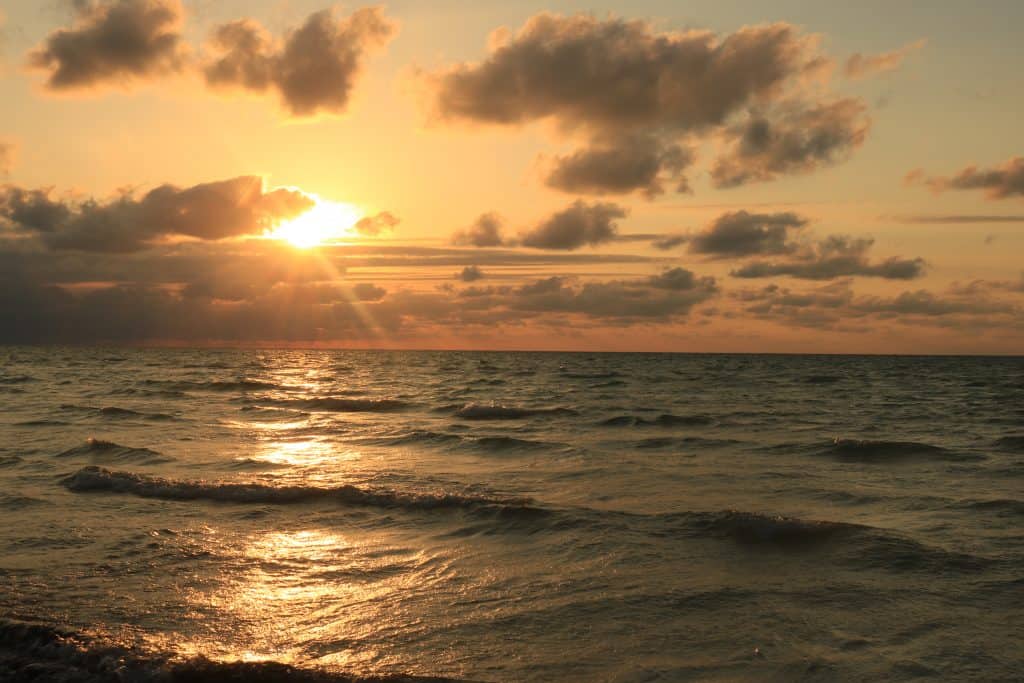 BUT I'm not the one to be chilling for too long, so the second day, I booked a day tour in the hostel. The 'tour de 3 puntos' promised us to discover some breathtaking nature by boat.
Tour de 3 puntos
When we left on the boat trip, the weather wasn't looking very good, grey clouds were forming everywhere, but that didn't stop me from wanting to go. So off we went! First stop was the Yalahau Lagoon. It's actually a cenote, and although it wasn't the most beautiful one I had seen in Mexico, I liked it! Swimming in the cold water was very refreshing. Legend says that the water in this lagoon makes swimmers feel ten years younger. And as I recall, I was kind of acting like an idi being in there, so .. legend confirmed!
Growing older, I tend to like the places where you feel utterly deserted and away from it all the most. So our second stop, Bird Island (Isla Pajaros), was paradise to me. Over 155 species of birds can be found here. Since some of them are in danger of extinction, there are some viewing terraces to see and protect the birds.
I was a bit disappointed by our third 'stop', 'Isla Pasion'. It was a deserted island where you could spot flamingos! Unfortunately, the boat was too far to actually see the flamingos, a part from some pink spots 😀 but the birds couldn't be disturbed so all respect for that.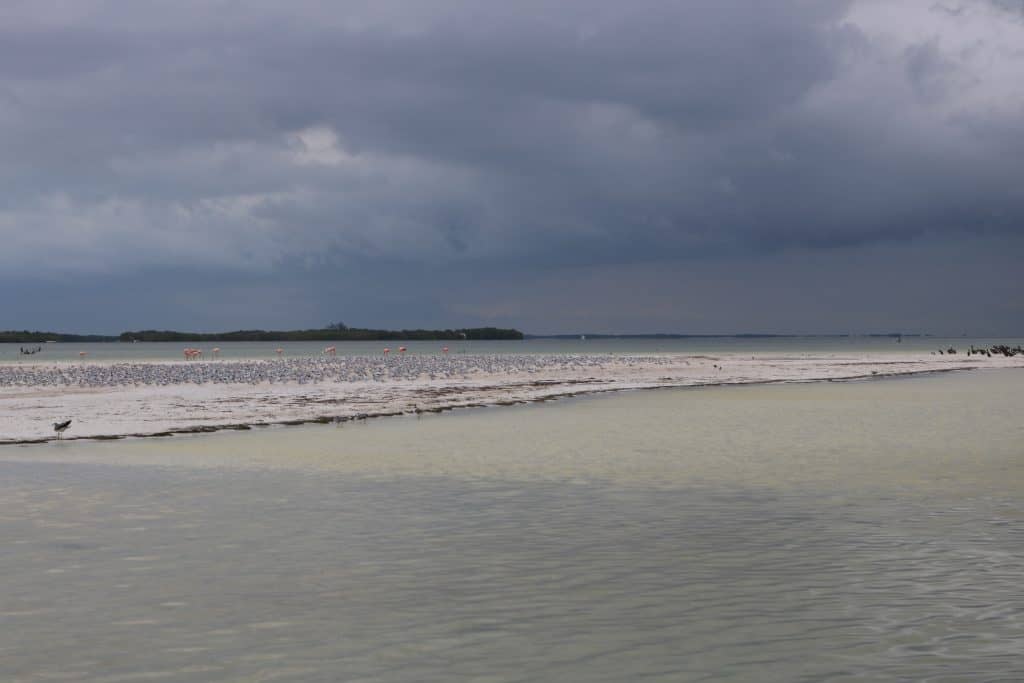 Where to eat
A travel guide to Isla holbox wouldn't be complete without listing down the best spots to eat too! Because apart from having the most beautiful natural scenery, Holbox has some AMAZING food spots too!
One I would really like to recommend is Luuma. The food was delicious, the staff and service impeccable and on top of that : this place is CHEAP!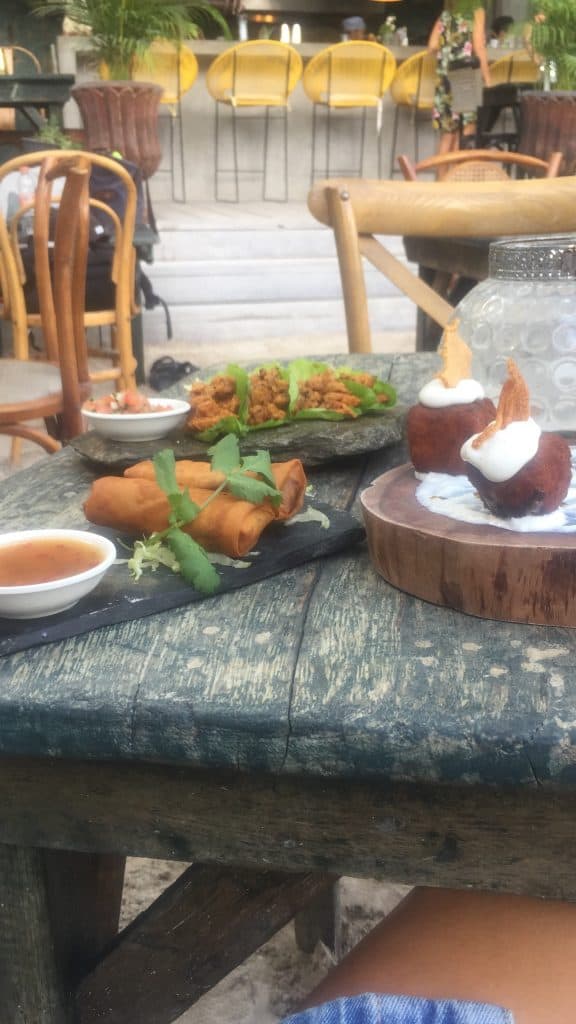 If you do need to check your phone or need to connect with people at home, you should have breakfast at Le Jardin. It's a cute french bakery where you can eat fresh croissants.
Viva Zapata is a delight for the senses too! The cocktails are sublime and the authentic Mexican food really delicious. When I arrived to have dinner there for the second time I had a drink at the bar first because there wasn't any table available. Soon I was joined by another solo traveller so we had dinner together. (just to show you how easy it is to meet people when you are traveling alone!)
For more tips/activities/… on visiting Isla Holbox, visit The Holboxeno, a travel site run by locals that will guide you around the island
This was my final destination before flying back to Mexico City. And it was the perfect place to clear my mind and unwind. I hope by reading my Isla Holbox travel guide you can understand why, and you won't forget to put it on your Mexico itinerary.