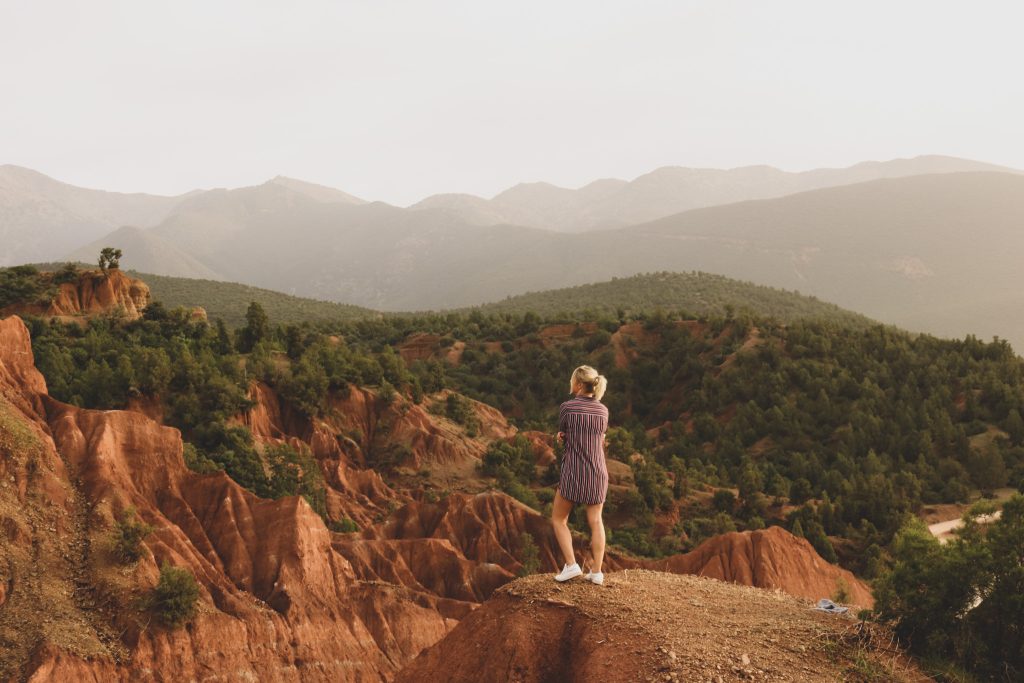 I was a bit hesitant to write this blogpost about Toubkal National Park, due to recent events that happened there. Nevertheless, I want to show you the beauty of the place, and I can only hope people won't let fear be the reason not to go.
Toubkal National Park is a national park in the High Atlas mountain range. It is situated in central-western Morocco, about 70 km's from Marrakech. Toubkal is the highest mountain in the country and has a height of 4,167 m's. (I actually really didn't know you could find snow in Morocco :p) Most people visit the National Park as a day trip from Marrakech. But we decided we (me and my friend Jelle) wanted to stay there because it was much quieter. And if I can choose between city and nature, I always choose nature 😀
Where to stay in Toubkal?
We stayed at an eco-lodge in Ouirgane I found online that looked absolutely stunning. The views were really nice and the hosts were very friendly and helpful. But at night it was really cold.. So if you'd consider going there, be sure to bring warm clothes and pj's. (we went in November..)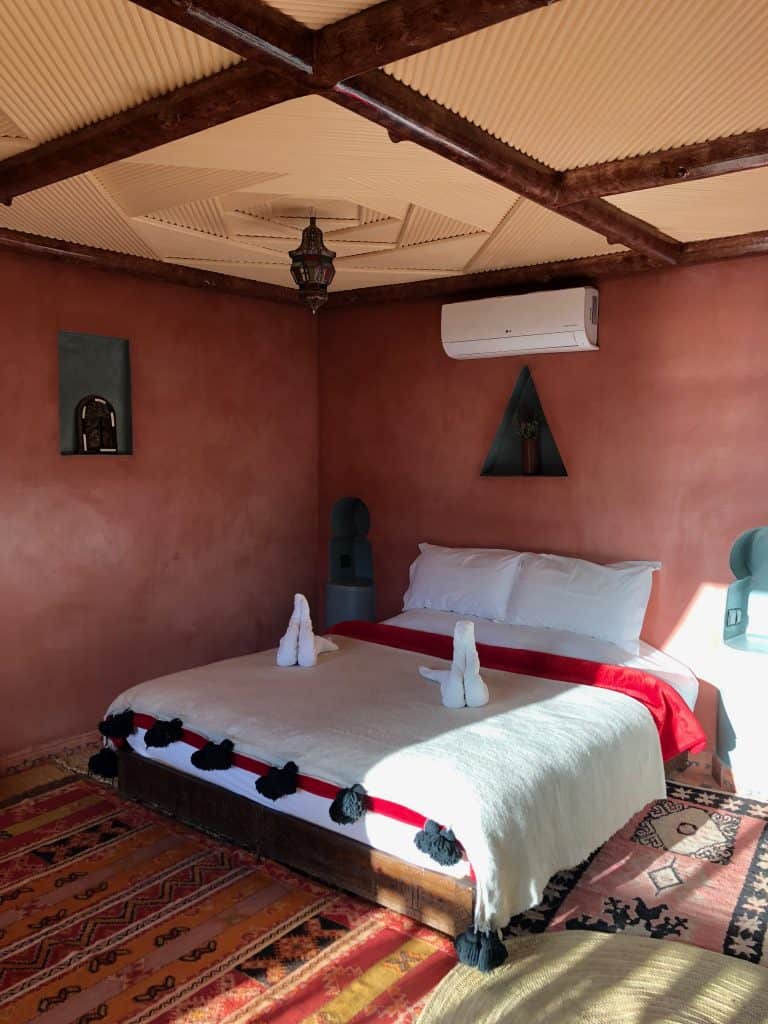 You can actually hike for days in the Atlas Mountains. Since our days in Morocco were limited, we went on a day hike with an English speaking guide. He knew a lot about the fauna and flora we witnessed there so it was nice to have him with us. It's also the safer option, rather than going on a hike by yourselves ànd you support the locals. From stunning viewpoints with man-made lakes, to hidden rivers and terraced fields within the sight of the mountain peaks, this hike was everything we could have asked for.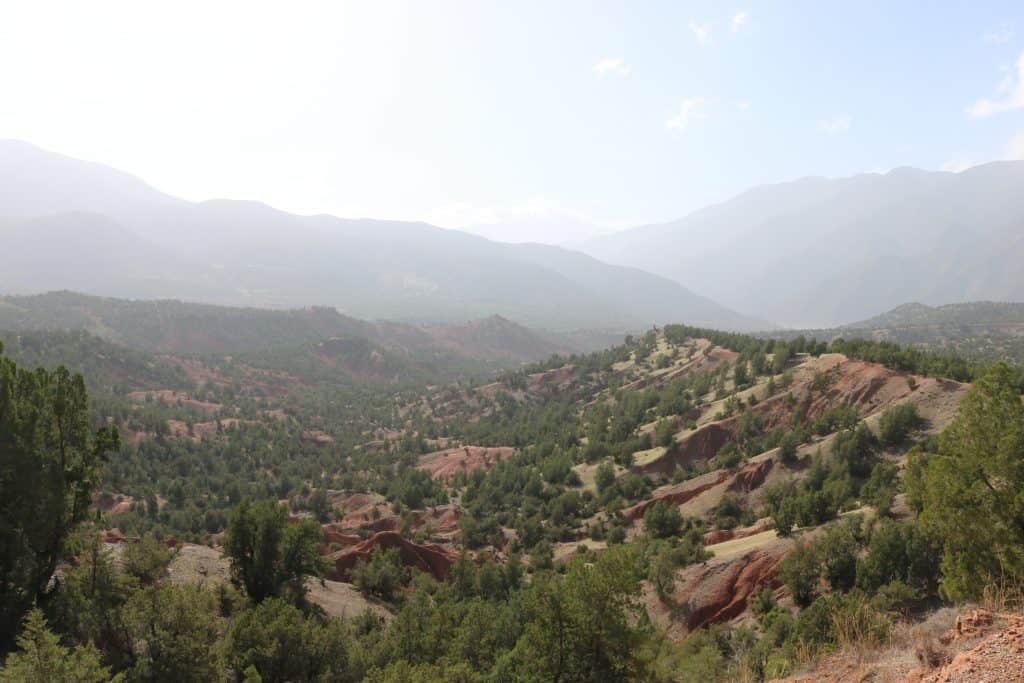 We also visited some Berber villages. Even though the people were living in a kind of primitive way, they seemed content and pleased with their lives. How could you not be, when you are surrounded with so much natural beauty.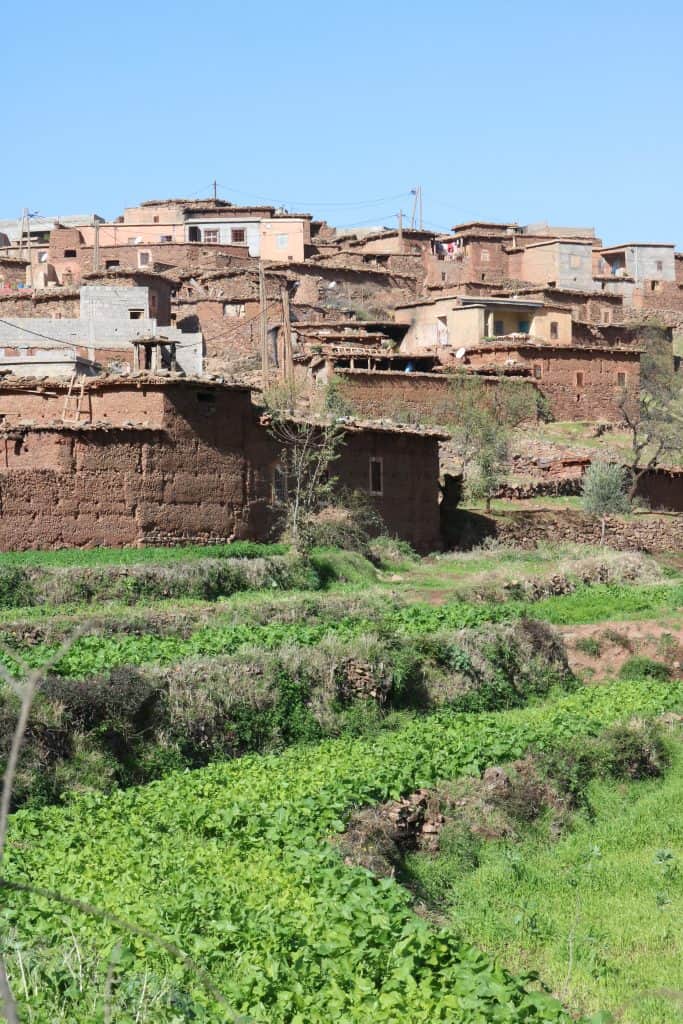 I didn't really know what to expect when booking a trip to Morocco. And especially the Atlas Mountains. But I was surprised in a good way! So if you want to escape the fast pace of life in Marrakesh for a day (or longer), you can not miss a trip to Toubkal National Park!