… But not for long! Bacalar has been picked by Booking.com to be one of the trending destinations in 2019! If you are looking for a destination that isn't overflowing with tourists yet, this exotic town might be something for you. Did I mention 'Bacalar' also refers to the lagoon you can find in the east side? Another name for the lake is 'Lake of seven colours'. Sounds promising, right? Here are my travel tips to visit Bacalar in Mexico.
How to get there?
Bacalar is situated in the southern tip of Quintana Roo State. In Mexico, transportation is made véry easy. You take the ADO bus. or the Mayab buses. They are supposedly 'second class' buses, but I took them both, and the Mayab buses are equally comfortable and they also have air-conditioning plus they are cheaper. So if the schedule suits you, I'd suggest you take the cheapest one 🙂 From Tulum, it takes about 3 hours to get to Bacalar.
Where to stay?
When I arrived in Bacalar, I was ready to mingle a bit with other backpackers. I'm always in for a good travel story. So I decided to stay in Zazil Hostel . It was basic, but it had a nice view and free bikes and kayaks which was the main reason for booking there! My first choice would have been the Yak Lake House, so be sure to check the availability there!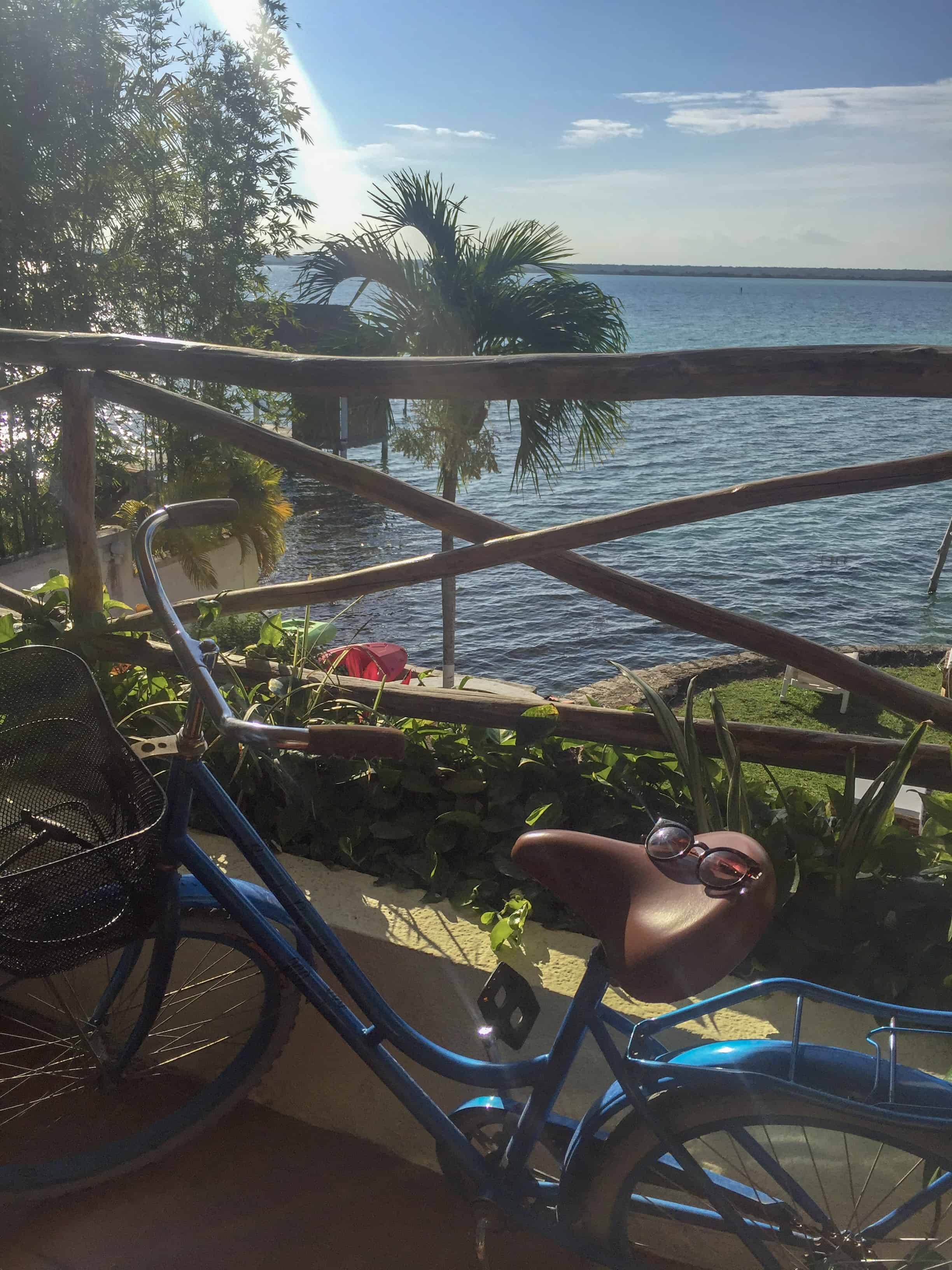 Best things to do
Swim/Snorkel/Dive in the lagoon
Bacalar was named 'Pueblo Magico' in 2006 (the Mexican government is promoting a series of towns that offers the visitors a magical experience). I'll let the pictures show you why.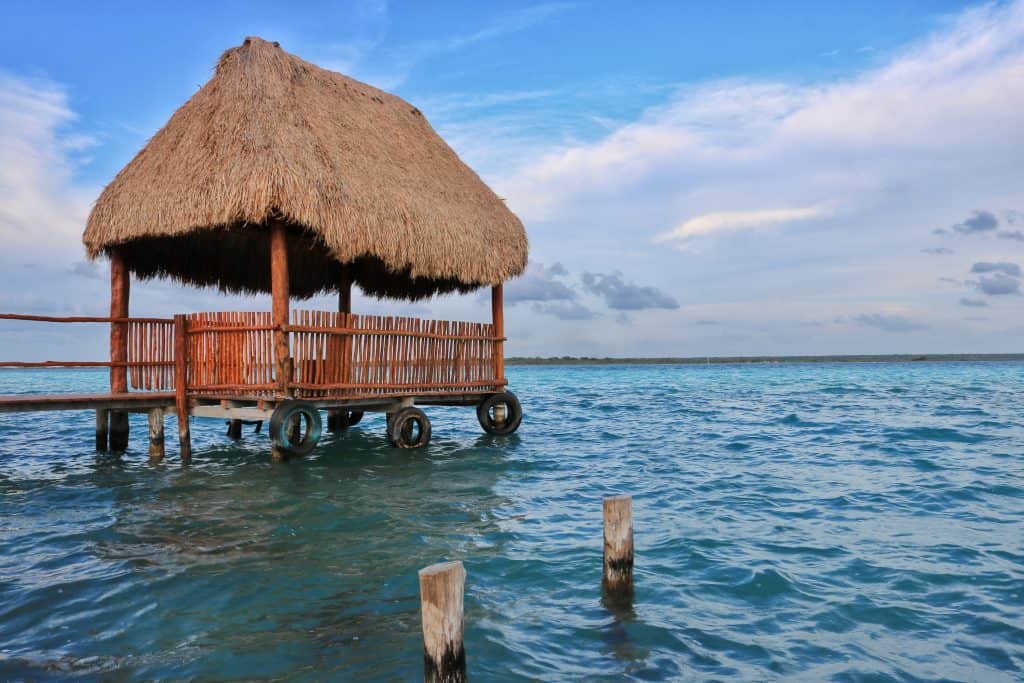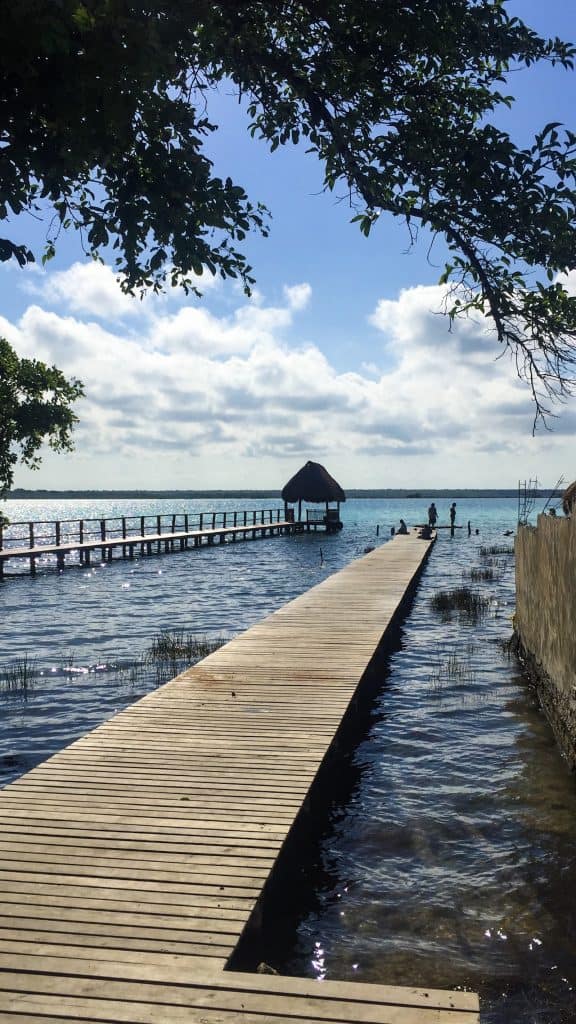 You can also kayak on the lake! I did and would have loved to show you some pictures but I didn't trust myself with my camera in a boat. (as some of you know I'm quite clumsy :D).
Visit Cocalitos
Without exaggerating, this place is how I would describe paradise! Never before have I seen such colors of blue! Cocalitos is the perfect place to read a book, enjoy the scenery and play in the water (they have put some swings in the lagoon). Be careful not to touch the stromatolites though when you enter or leave the water because they are living stones..
Places to eat & drink
Please do me a favor and go to Mangy Y Chile at least once when you are in Bacalar! The vegetarian food is finger-licking-good!! (literally cause I can't eat a burger without having to..) And on top of the food, you get spoiled with the best view over the lagoon.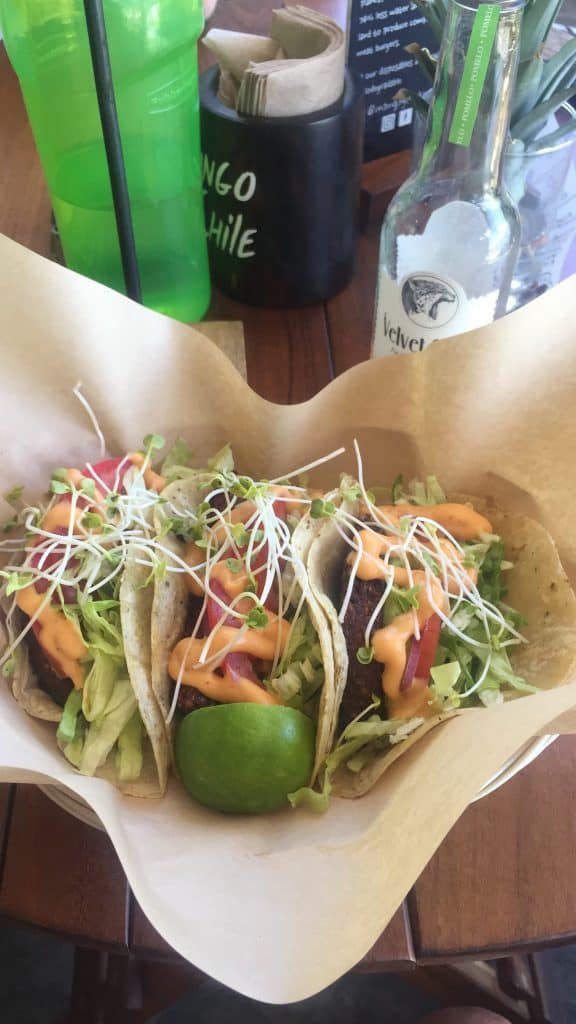 Since the breakfast in my hostel was a bit sober, and I really like to have breakfast outdoor, I went to El Manati twice. It's a cosy place with a cute little garden and there's also a shop where you can buy hand-crafted items.
Most people who go to Bacalar do it to relax and just enjoy nature, and the place is perfect for that. If you do want some action at night you can go to El Galeon Pirata where you can drink some of the best mezcal.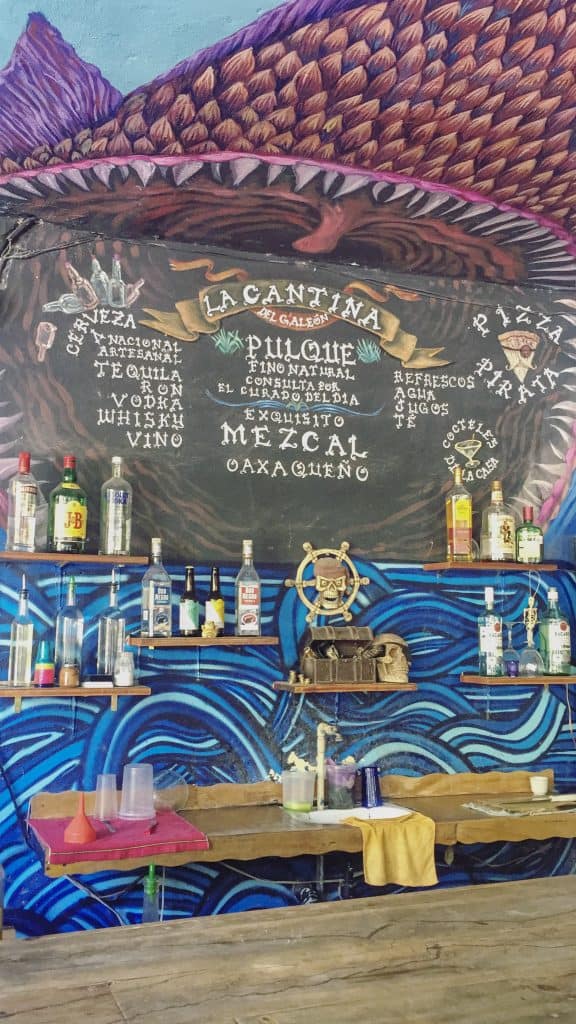 I hope that, after reading my travel tips Bacalar you are convinced that this place in Mexico is worth visiting and that it really does deserve it's title of 'Magical Town', I sure know I do!