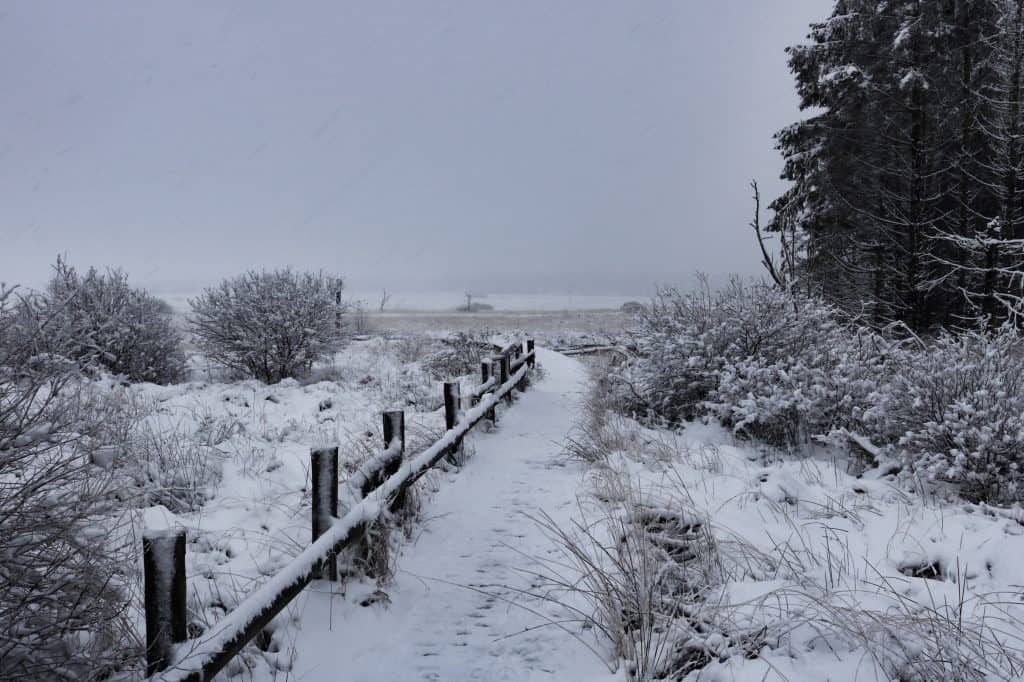 Snowy days in the High Fens
A month ago I had some days off so me and my friend Melissa decided to spend the weekend in the High Fens (Hoge Venen). They are part of the Nature Park High Fens – Eifel and are situated close to the German border. It's only a 2hour drive from my hometown Ghent. But to me, it seemed as if it was days away because it looked so different over there. And we were really lucky, cause the snow had turned the landscape into a magical winter wonderland. Here is how we experienced the first snow in the High fens :
Where to stay
We booked the hotel Domaine des Hautes Fagnes with Groupon Travel, it was the first time I booked with them, but I wasn't disappointed. Clean hotel, friendly and helpful staff, and more than okay breakfast, for a cheap price! So I would definitely recommend it to you!
Hike – starting point : Baraque Michel – 7km
In the afternoon we went for a hike. There were plenty of hikes to be done in the neighbourhood but we chose to walk the hike that starts at Baraque Michel. The whole time we walked it kept snowing, but I enjoyed the views so much that I just could keep going. Somewhere along the way we took a wrong turn so we had to walk all the way back next to the road, which was kind of dangerous but hey, I'm always in for an adventure 😀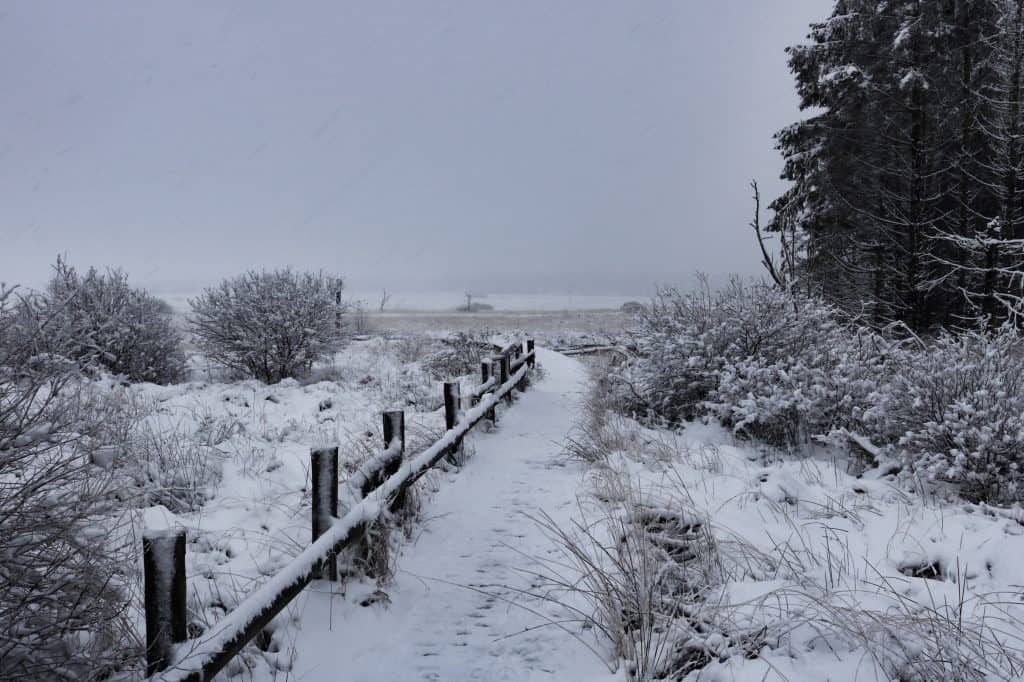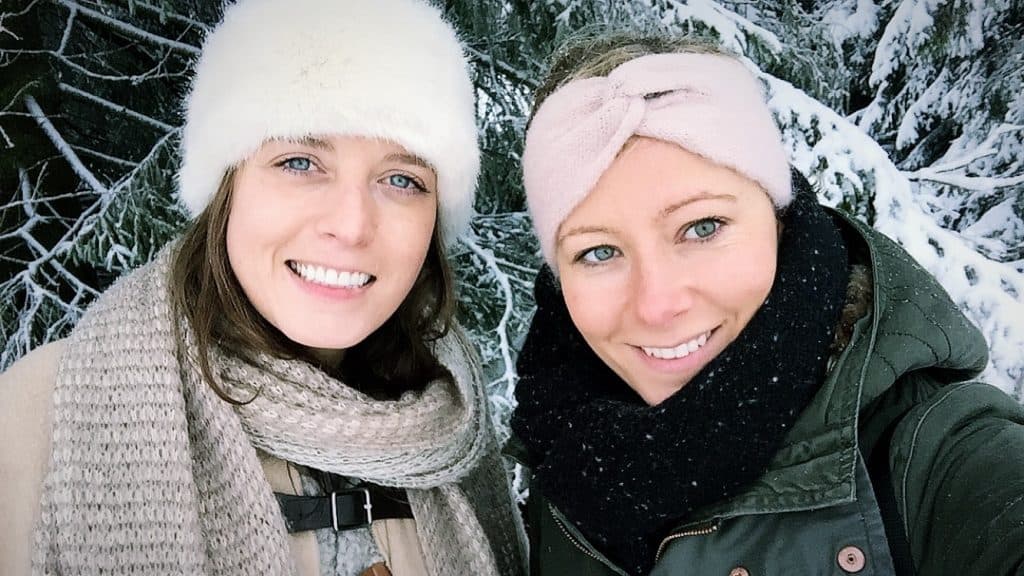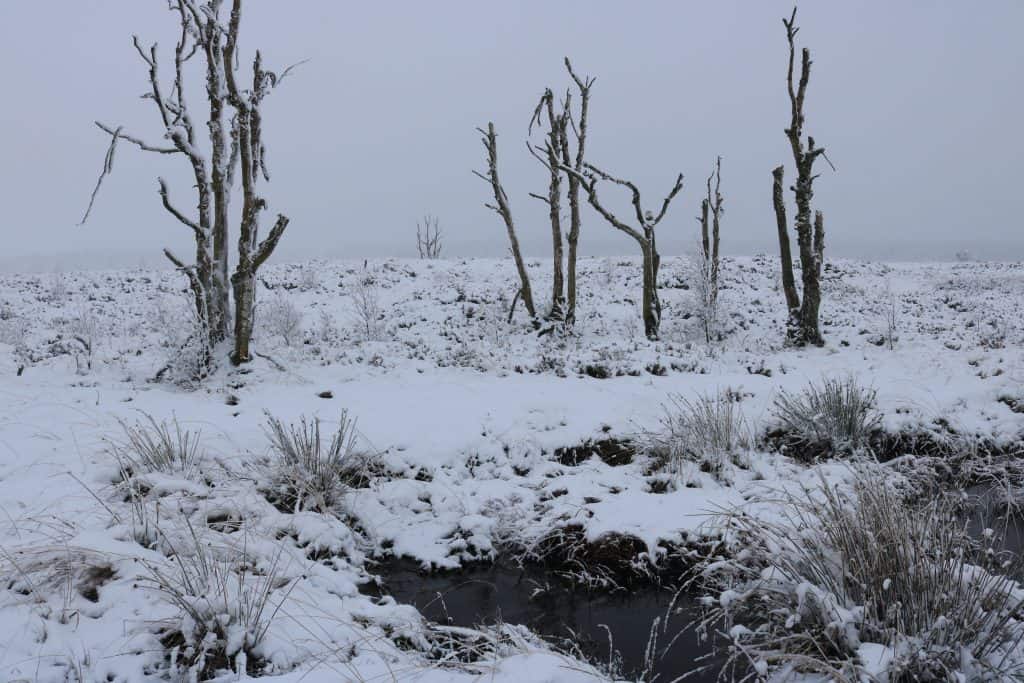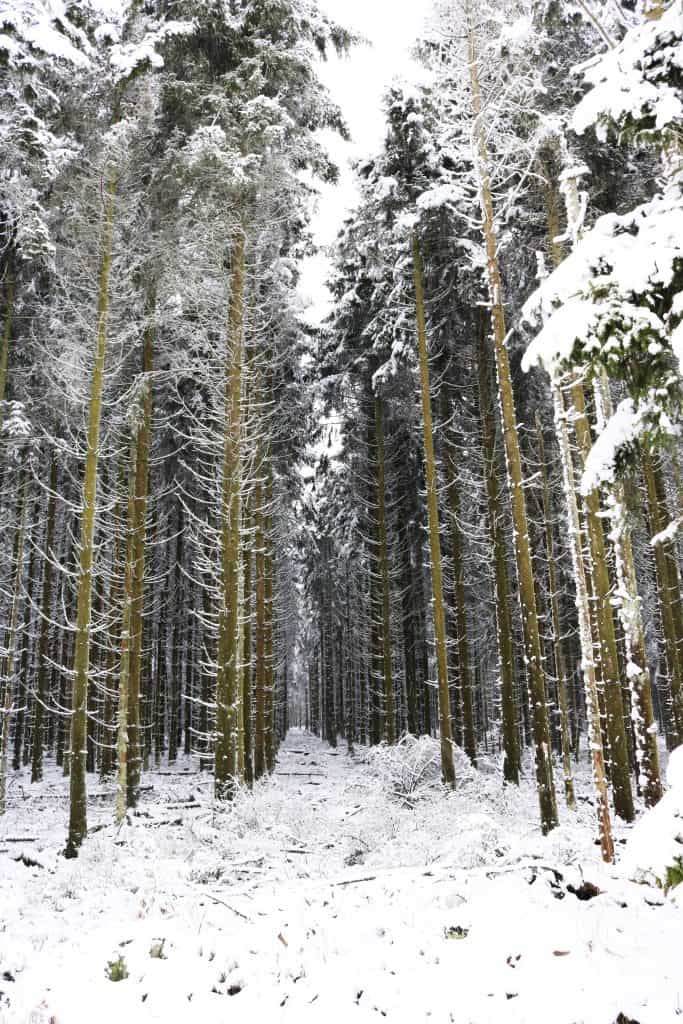 After the long hike we went for a hot chocolate, cause I swear I couldn't feel my fingers anymore. At night there was plenty of time to relax in the wellness. It was basic, but good enough.
Day 2 : Reinhardstein Castle
The next day it was still snowing, and there were a lot of hikes still to be done but the staff told us it would be too dangerous… Everything was slippery because of the snow. So we went to visit the Reinhardstein Castle. It was closed, but that didn't really matter since we didn't intend to go in anyway. Again, the views we got over there were amazing. I'm just gonna show you.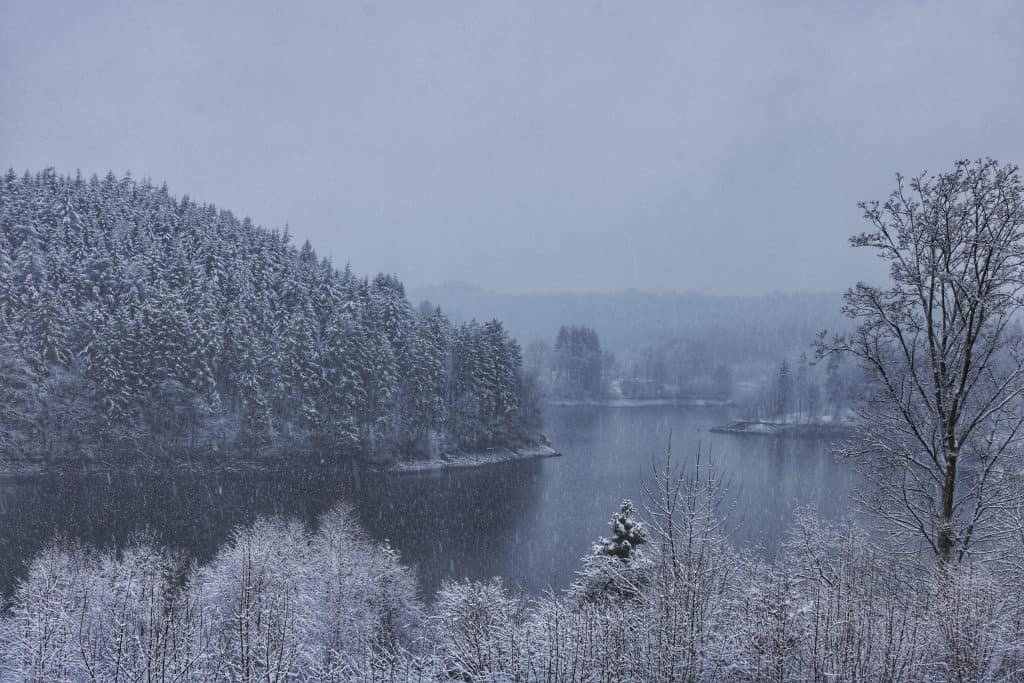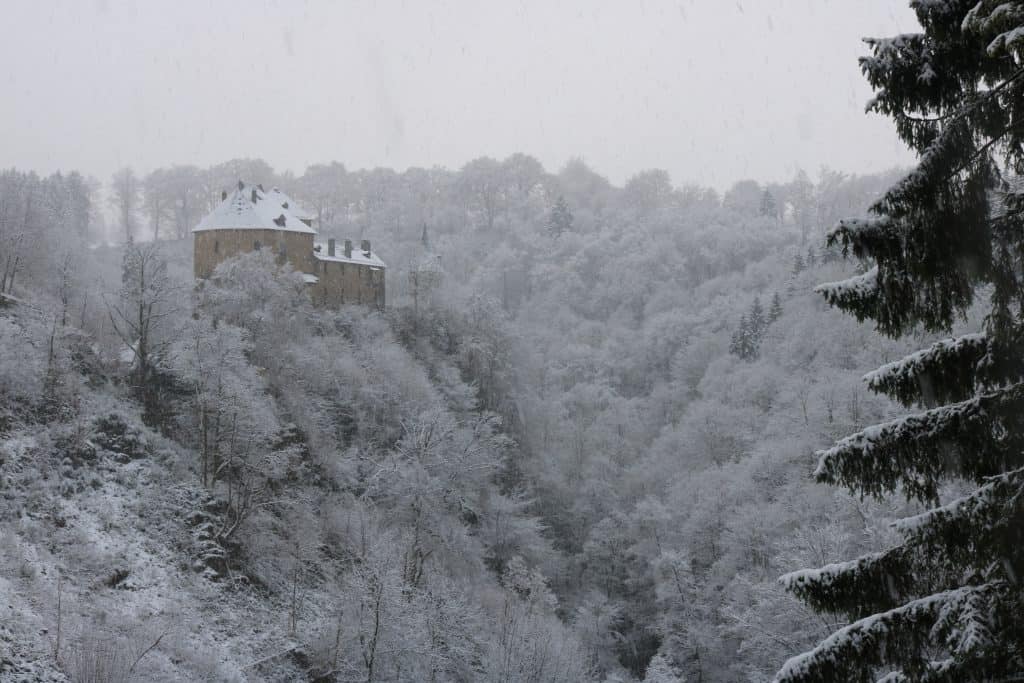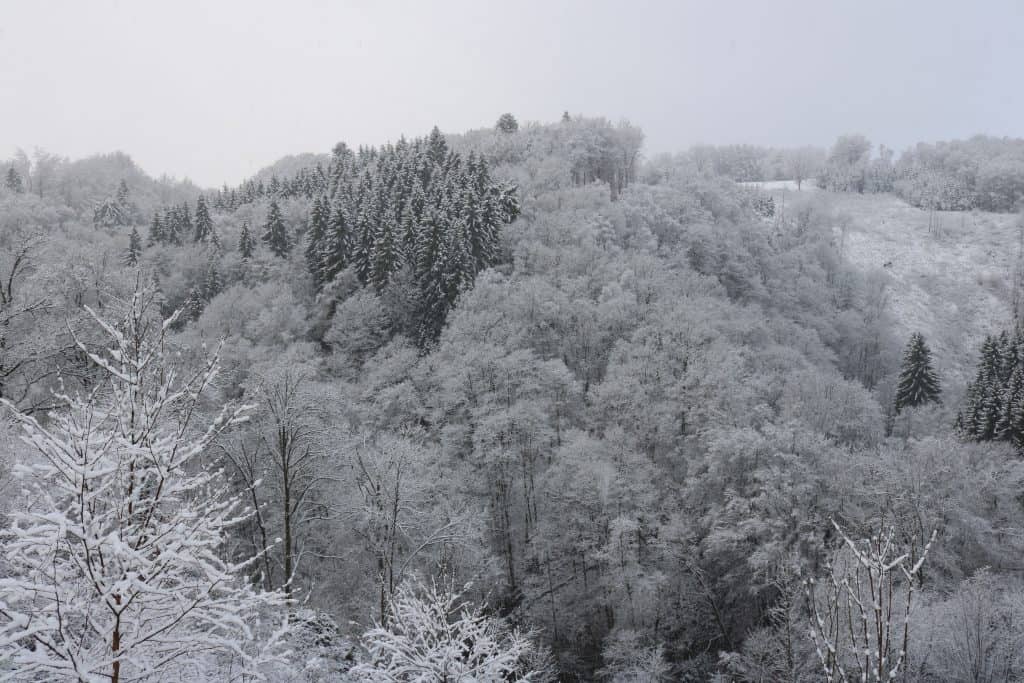 So the next time Frank Deboosere predicts snow, you know what to do!
(but I'm sure nature in the High Fens is actually very beautiful over there when there's no snow too! So, spending your weekend in The High Fens, is, to me, always a good idea!)