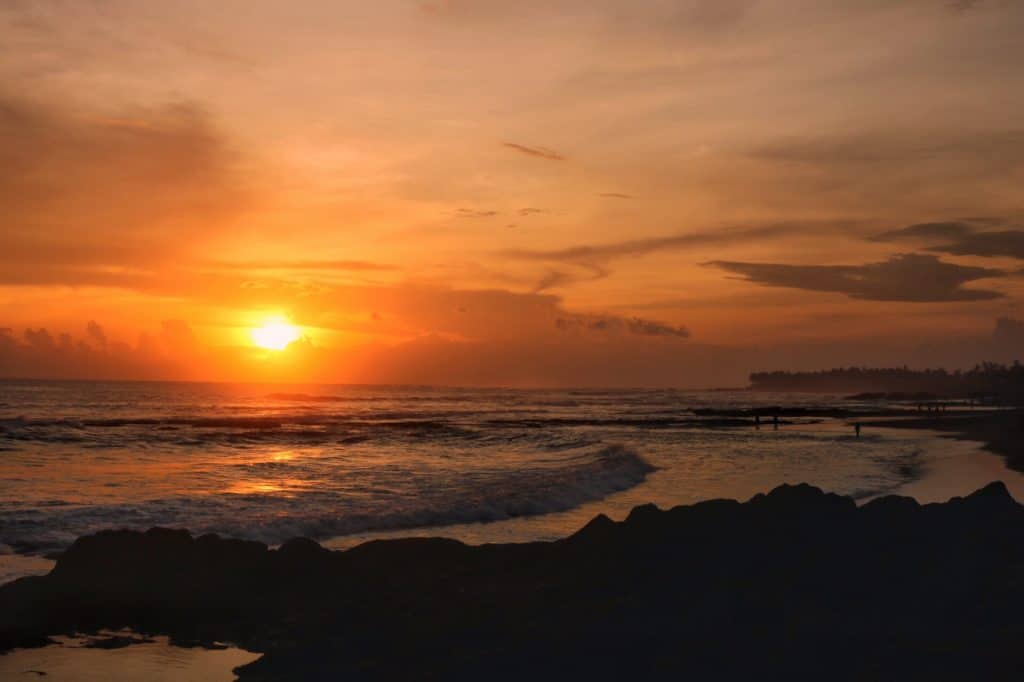 Oh Bali, you blow me away. Days seem to fly by, feels like last night's sunset was just seconds ago and there you are with yet another magnificent sunset.
There's a really chill, laid-back vibe around here. Lots and lots of surfers. Everybody gives it a try, even the littlest children. Actually made me want to take a lesson too but since I was still jetlagging I didn't do it. But it's possible that I'll come back to Canggu on my way back..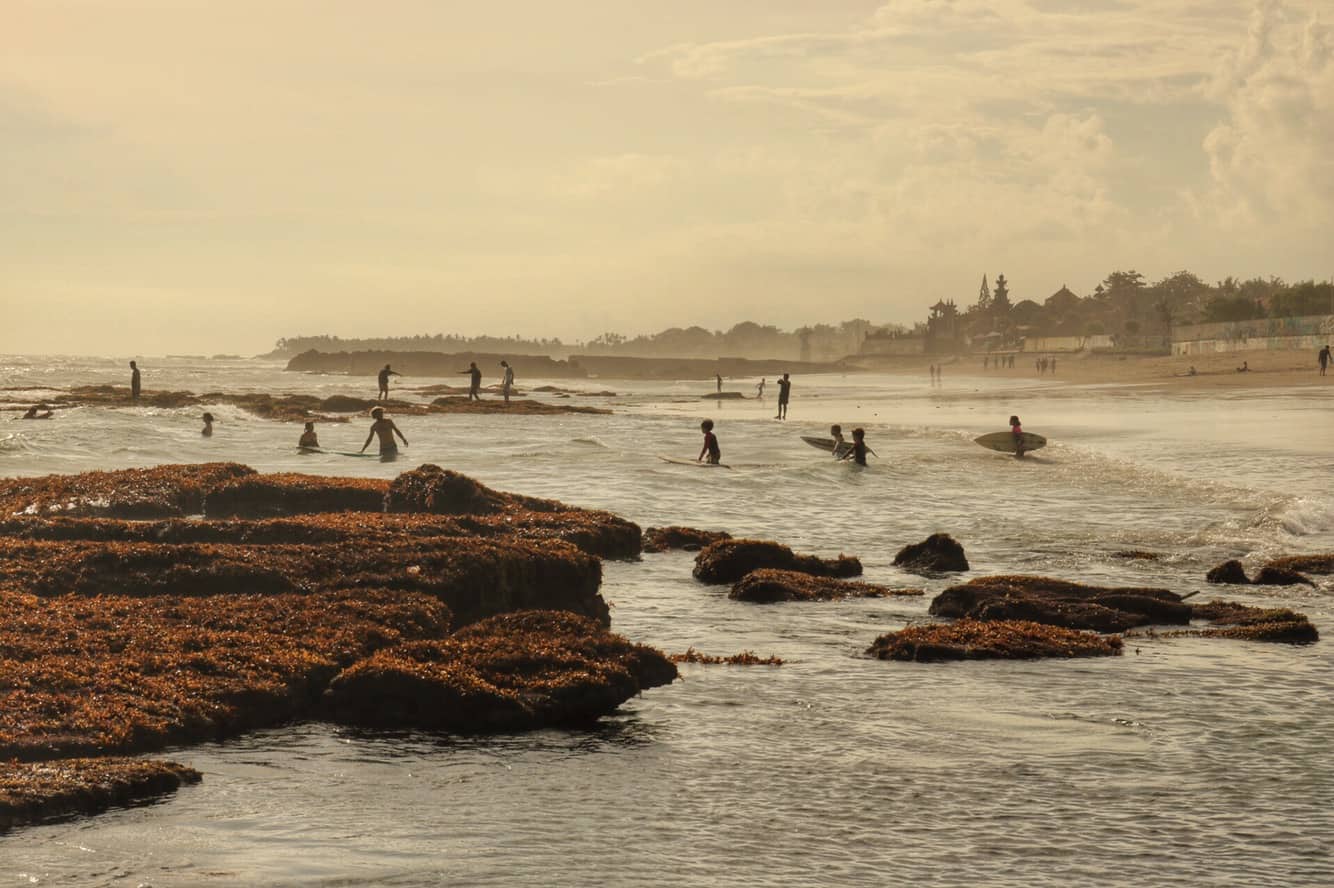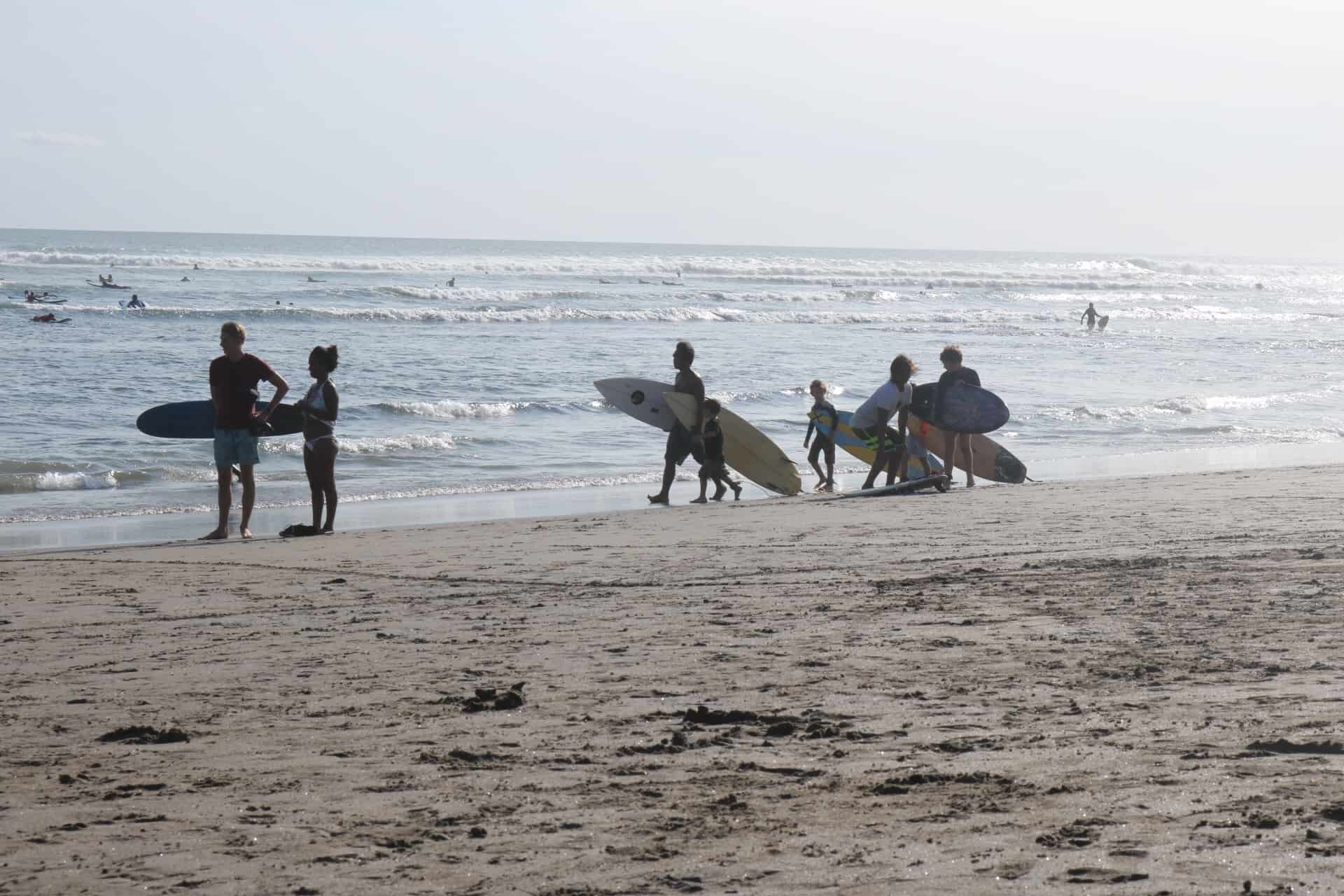 Meeting people is quite easy. Everybody is as friendly to them as they are to you. Asked someone to take a picture of me on the beach and we ended up chatting for a while about the travels we were planning to do. He was from Australia and made me realise Australia is only a 2h flight from here. If only I had more time!
Whilst taking pictures I met an Indonesian guy and we ended up watching the sunset together talking about photography for hours. After I had dinner with a girl from Denmark, Rebecca, who was also solo travelling and is going to Japan after. (SO jealous, Japan is my dream destination).
So I can't really say any bad word about Bali. Had I mentionned the food is delicious? There are plenty of vegan and healthy restaurants and the Indonesian dishes are yummy too. (Will write more about the places I visited when I'm home).
Ok, actually I can say a bad thing, traffic here is madness. First of all they drive left, and second, there are soooo many scooters. Also there are almost no traffic lights so everybody just drives however they feel like driving and let me tell you that's not always the safest. But apart from that, Canggu is paradise.
Tomorrow I'm off to Ubud. And I can already tell you that I have the feeling I have to leave every place way to early.
Here are a few more pictures of my time in Canggu :
1. Don't rush whilst putting on sunscreen, you'll regret it
2. Don't bend over whilst sitting on the airplane toilet, your head will also regret it