Becoming one with nature again, enjoying peace and quiet, while being surrounded by a breathtaking and varied, wide landscape. Enjoying an island where you will find beautiful white sand beaches, forests and dunes, exposed mud flats and sand banks, visited by more than 300 bird species. Strolling around in a cosy village with less than 1000 inhabitants where no cars are allowed. All this is possible in Schiermonnikoog, one of the Wadden Islands in the Netherlands.
Schiermonnikoog is the smallest inhabited island in the Wadden Sea, that stretches along the coasts of the Netherlands, Germany and Denmark. After spending three days on this magnificent island this September, I would like to tell you why this quiet place stole a piece of my heart.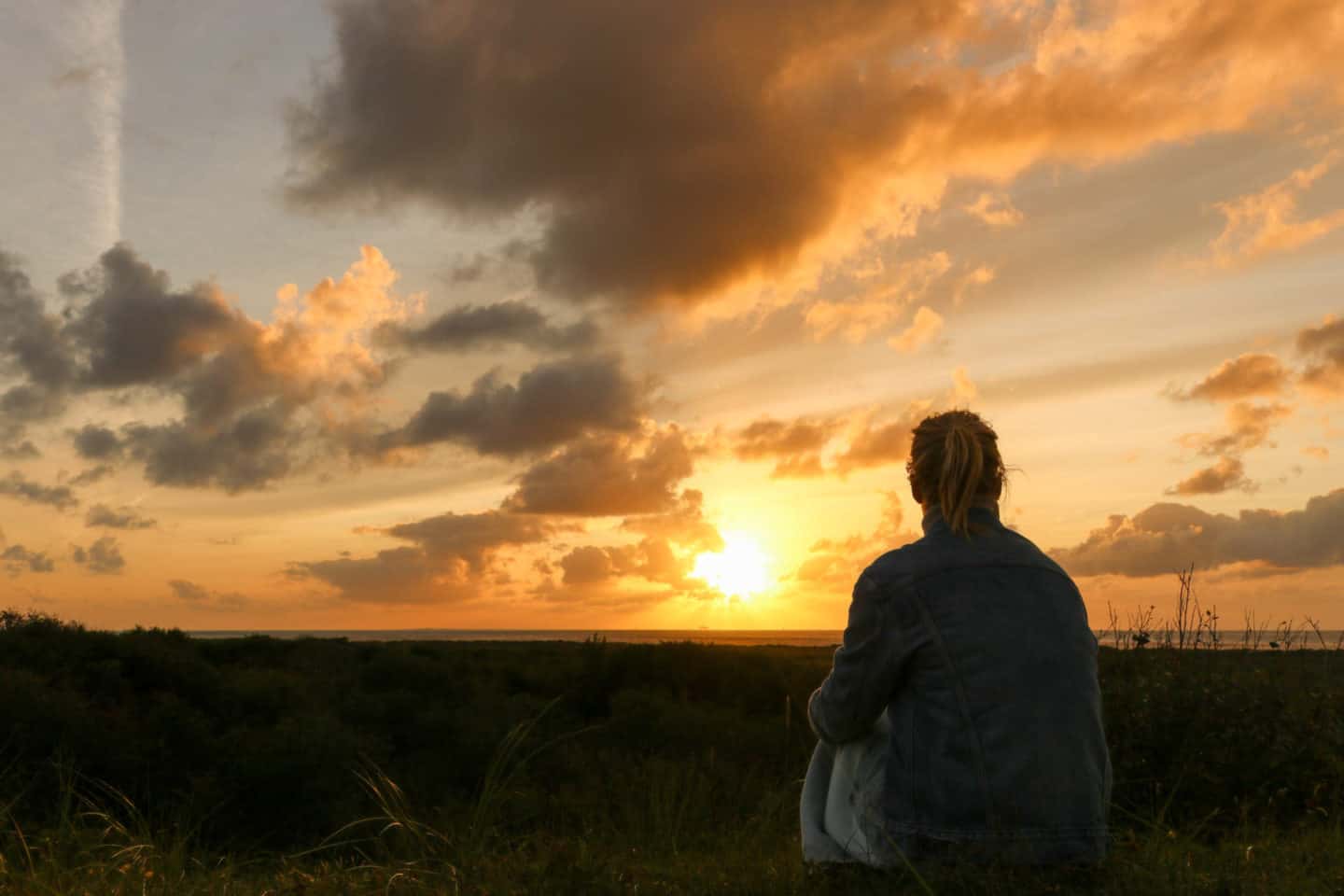 Practical Tips for your travels to Schiermonnikoog
To get to the island, you will need to take the ferry from Lauwersoog, in The Netherlands. The ferry takes about 50 minutes, but you can also take a fast ferry that lasts only 20 minutes. More info about departure times you can find here.
No cars are allowed on the island, but you can bring your bike. If that's not possible, you can also rent a bike on the island.
Since the island is small and everything is explorable by foot or by bike, it doesn't really matter where you stay. Find a place to stay here.
Best things to do in Schiermonnikoog
Walking
My favorite activity when on holiday is walking/hiking and luckily Schiermonnikoog, that is a national park since 1989, is perfect for that. When walking around you will be amazed by the diversity of the island : you will see endless dunes and beaches, but also forests, mud flats and polders.
Because of its variety in landscapes, the island is also rich in plants and animals, especially birds!
And don't forget to have a relaxing walk on the beach. The beautiful, white-sanded beach on Schiermonnikoog is almost 1km wide at some points and that makes it one of the most wide beaches in Europe! If you are lucky you might even spot a seal, soaking up the sun a sandbank.
To find some walking routes, you can check this website. November is walking month in Schiermonnikoog, which makes it the perfect time for a visit!
Biking
As mentioned before biking is the perfect way to explore the island. Schiermonnikoog has more than 30km of cycling paths, and with no cars to 'disturb' you on your bike trip, I can only encourage you to get on that bike and feel the wind in your hair.
Go on a wad exursion
No visit to one of the Wadden islands is complete without a wad excursion. During low-tide, it is possible to cross the bottom of the sea. Islander Thijs De Boer takes you with him on an unforgettable journey where you don't only get to know the Wad, but also learn about the origin of the 'Wad' and its importance for humans, plants and animals. Don't forget to bring your rain boots though, cause at some point you will be walking through deep brown mud!
You can book your excursion at the desk of the VVV Schiermonnikoog or online through this link.
Beach activities : Blokarting & Powerkiting
For the more adventurous readers amongst you : there are plenty of outdoor beach activities to do in Schiermonnikoog! I had the chance to try out blokarting and powerkiting, and it was a really fun afternoon. If you are curious about trying out those activities too, By Chris by Schier is the place to be!
When you love speed, you will love blokarting. You can see it as a kind of go-karting on three wheels with a sail to use the power of the wind. After a short instruction you are free to go. But remember, there are no brakes 😀
After that Chris gave me a powerkite-initiation. It's like flying a kite, only more challenging. When you are getting used to the smallest kite, you get a bigger one. The bigger the kite, the better you will feel the power of the wind. Eventually the kite might even make you jump several meters in the air.
Go out for a delicious lunch/dinner
From the moment we walked around the town, we smelled it everywhere : delicious food! The village of Schiermonnikoog itself is a delight to stroll around in, and there are plenty of cosy bars/restaurants/terraces that lurk you in without really realizing it or meaning to do so.
The following four I would definitely recommend you to go to :
Wad Anderz : What a heavenly place.. Finger licking good food, in a really nice atmosphere, while looking out over the wad. This is the perfect place to have lunch after the wad excursion.
Brakzand : Right in the center of Schiermonnikoog you can find Brakzand. It's the perfect spot to enjoy a delicious meal with freshly caught ingredients. It's also a hotel, so if you like staying in the heart of the action, this might be the place for you.
Noderstraun : If you want to have dinner while seeing the sun set, you might want to go to Noderstraun. Being located right next to the beach, this is also a nice spot to have a drink on the nice terrace or to have a quick lunch.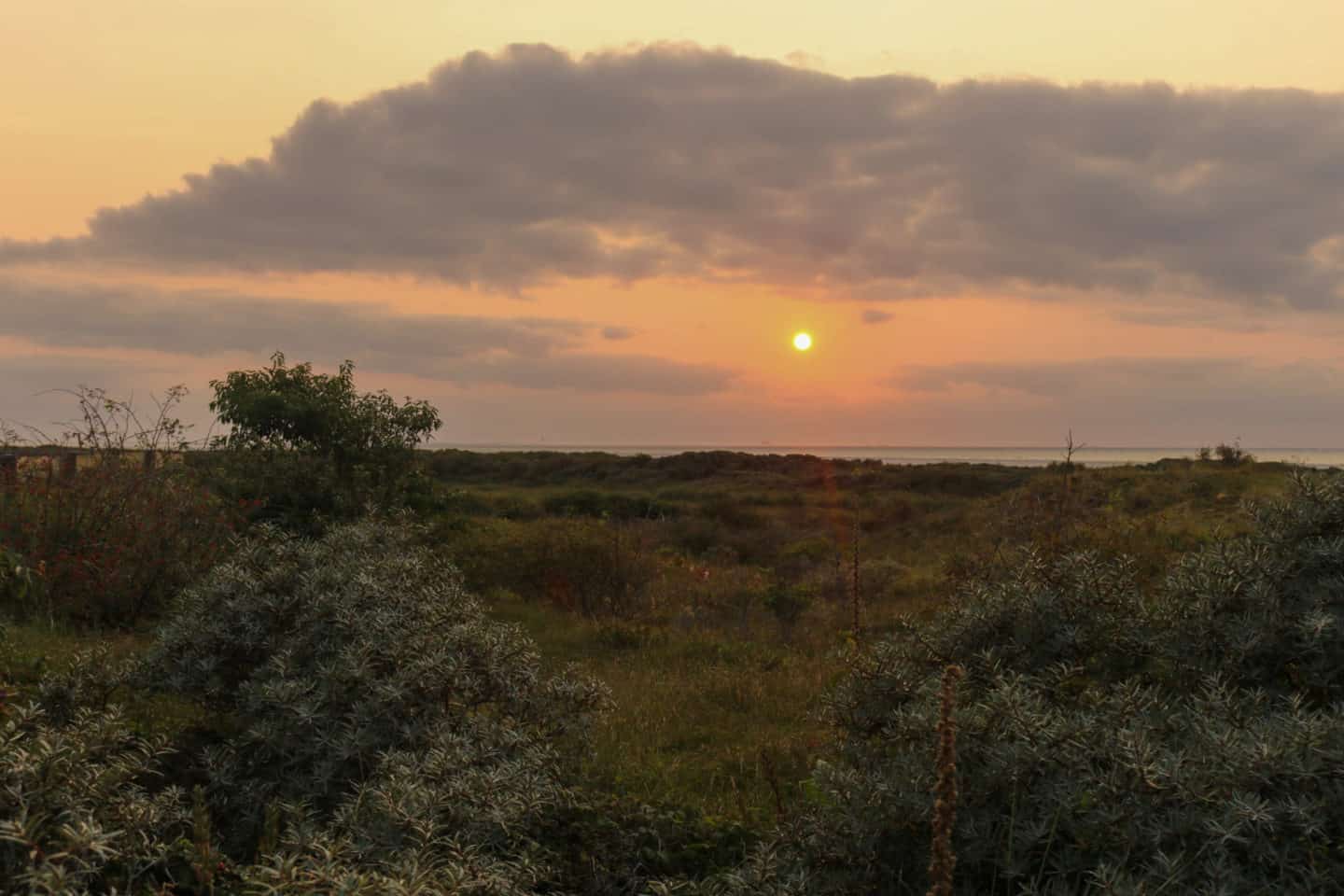 If you need a break from the busy everyday life and want to unwind in nature, Schiermonnikoog is a destination that will please you. Enjoy island life with its dazzling nature for a weekend or longer and go back home with recharged batteries.